DreamSpring is proud to announce two interest-free microloan products designed for entrepreneurs with no credit history or a low credit score.
DreamSpring's Credit Starter and Credit Builder* loans offer a pathway for entrepreneurs to boost their financial health and pursue their business dreams, regardless of credit status.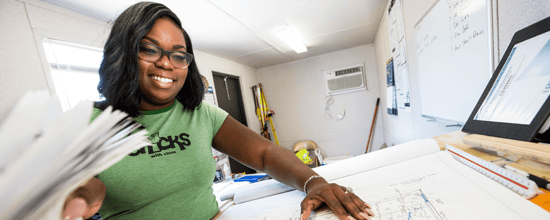 Margo Jordan | Founder, Chicks With Class | Houston, TX
The new loans provide interest-free business capital to entrepreneurs who would otherwise be ineligible for financing due to their credit history. The Credit Starter loan makes $500 available to entrepreneurs who have no credit history. Entrepreneurs with a credit score below 600 are eligible for a $200 Credit Builder loan. Both loans are offered at 0% interest with a 6-month repayment term.
"During the pandemic, we know that people's credit scores suffered from taking on large debts or missing payments to make ends meet," says Metta Smith, DreamSpring Chief Lending and Client Experience Officer. "These loan products are designed to help entrepreneurs with no credit history or challenged credit history start their journey toward a strong credit profile."
"In these economic times, when most lenders are more risk-averse, a strong credit history can be the difference between a 'No' and a 'Yes' when seeking capital to start or expand a small business," she says.
Successfully repaying the DreamSpring loans can help establish or improve an entrepreneur's credit score, opening the door to more financing opportunities for their business. Clients who repay their Credit Builder loan on time will be automatically pre-approved for another DreamSpring loan with the same terms, increasing their credit-building momentum. After successfully repaying a Credit Starter loan on time, clients can apply for additional funds from DreamSpring and continue to establish a positive credit record.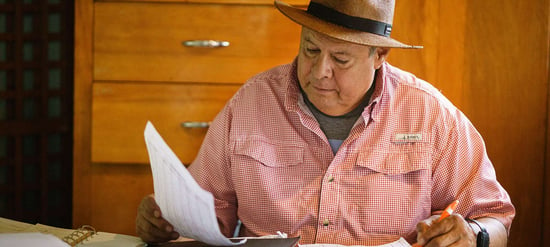 Guillermo Alvarado | Owner, Cucuru Gallery Cafe | Colorado Springs, CO
DreamSpring is a nonprofit Community Development Financial Institution (CDFI) dedicated to economic inclusion and equity. In support of its mission, DreamSpring is proud to offer these microloans at a 0% interest rate — even as interest rates continue to climb in traditional lending. The only cost to the business owner is a $10 (Credit Builder) or $25 (Credit Starter) Community Benefit Fee to process each approved loan. There is no cost to apply for the loans.
"As a non-traditional small business lender, DreamSpring wants to help all entrepreneurs reach their business dreams by breaking down barriers, including the barrier that a low credit score or no credit score can present," Metta Smith says.
Ready to learn more?
Read about the Credit Start loan here!
Read about the Credit Builder loan here!
*Credit Starter and Credit Builder loans are not available in Nevada, Georgia, New York, New Mexico, or California.
---
DreamSpring is a nonprofit community lender dedicated to eliminating systemic wealth inequities and accelerating the economic inclusion and strength of underserved communities. Founded in 1994, the organization, which operates in 19 states, provides rapid access to capital and customized wrap-around support to the most vulnerable small business owners, focusing on communities including people of color, women, low- to moderate-income earners, people with disabilities, and start-ups. To date, DreamSpring has issued more than 42,000 loans totaling over $465 million to small businesses that support an estimated 72,000 jobs. Learn more at DreamSpring.org.