Collaboration and knowledge sharing are essential components for growth and success, especially for aspiring entrepreneurs. Recent events in Colorado showcased the power of community engagement and resourceful partnerships, connecting participants to a wider entrepreneurial ecosystem.
---
Ladies Who Launch Funding Bootcamp in Denver, CO
Community Engagement Officer Meghan Rauker and Community Lending Officer Alexa Marban shared entrepreneurial insights at the virtual Ladies Who Launch Funding Bootcamp in August. They had the opportunity to engage with a cohort of women and non-binary business owners, providing valuable insights into the funding landscape.
The event featured representatives from the Small Business Administration (SBA) and Huntington Bank, enriching the discussion and providing attendees with a holistic understanding of funding options.

Check to see if there is a funding bootcamp coming to you at ladieswholaunch.org.
---
ShopBIPOC Launch Party in Denver, CO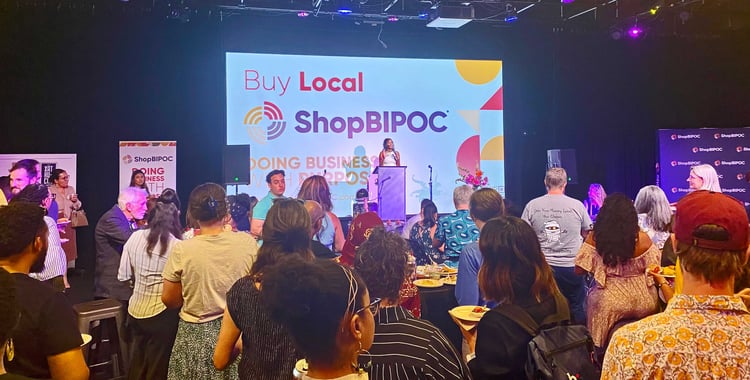 DreamSpring is proud to be a supporter of ShopBIPOC, an online a platform dedicated to promoting and supporting Black, Indigenous, and People of Color (BIPOC) entrepreneurs in Colorado. Bringing together elected officials, BIPOC entrepreneurs, founding partners, and community leaders, we spent the evening celebrating the official launch of the platform.
For information about ShopBIPOC, please visit shopbipoc.com.
---
West Slope Startup Week in Durango, CO
A week filled with innovation and networking, this year's West Slope Startup Week in Durango was an absolute blast! DreamSpring Community Engagement Officer Meghan Rauker had the honor of being the Tool Box Track Captain, supporting sessions across Durango.
DreamSpring also hosted a workshop on funding with the support of Energize Colorado, Alpine Bank, and Prairie Rose Development, engaging over 30 participants. Throughout the week, West Slope Startup Week brought together 560 attendees, 117 speakers, and representatives from 53 cities, emphasizing the vibrant entrepreneurial spirit of the region.

Learn more about the week and past sessions at westslopestartupweek.com.
---
Denver Startup Week in Denver, CO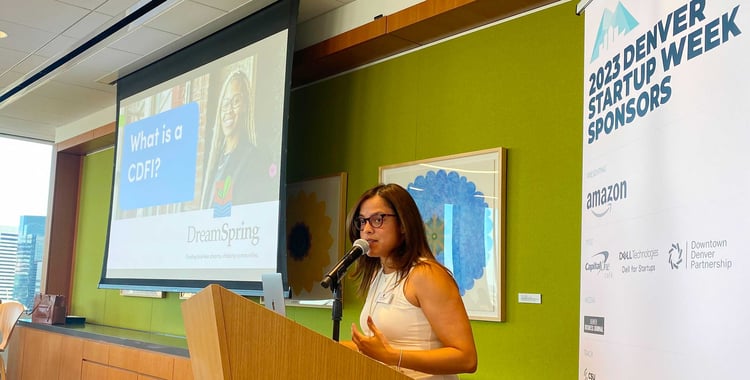 Community Lending Officer Andrea Silva took to the stage to shed light on the significant role of Community Development Financial Institutions (CDFIs) as funding and business support sources. Speaking directly to an audience of more than 35 attendees, Andrea showcased the diverse opportunities available for entrepreneurs to secure financial support.
Check out all the sessions at denverstartupweek.org.
---
We are looking forward to more opportunities to connect and support small business owners across across Colorado, and the rest of DreamSpring's service area. Stay tuned for more exciting developments on the horizon!

STAY CONNECTED

---