CDFI small business lenders turn the unprecedented into the new normal
Over the past two years, as changing economic conditions rattled small businesses across the nation, Community Development Financial Institutions (CDFIs) served as key responders on the financial frontlines. By leveraging congressional appropriations, state and local emergency response dollars, and small business recovery funds, CDFIs rebuilt local economies and reshaped the role small businesses play in communities large and small.
Prior to the pandemic, the financial mainstream presented considerable barriers for underserved small business owners. According to the U.S. Department of Commerce, women and people of color historically receive smaller loan amounts and are subject to higher interest rates and shorter repayment periods. Throughout 2020 and 2021, those obstacles amplified as small business owners with limited banking experience navigated the Paycheck Protection Program (PPP), which required a relationship with a financial institution to access critical funding. DreamSpring, a New Mexico-based CDFI small business lender, rapidly expanded lending tenfold across 19 states in response to the urgent demand for capital.
In a recent article for Forbes magazine, CDFI lenders were featured as critical components to economic recovery, particularly among diverse communities and those who face obstacles in accessing conventional financial services. To expand beyond the traditional reach of CDFI lenders, DreamSpring combined a mission-driven approach with strategic partnerships and innovative technology. This shift resulted in dramatic growth in lending to underserved entrepreneurs.
---
"Small businesses are the engine of our economy, and their revival is critical to our shared success... CDFIs like DreamSpring work to advance equity among diverse entrepreneurs and those unable to connect with the financial mainstream." - Francisco Lopez, Chief Operations and Innovation Officer
---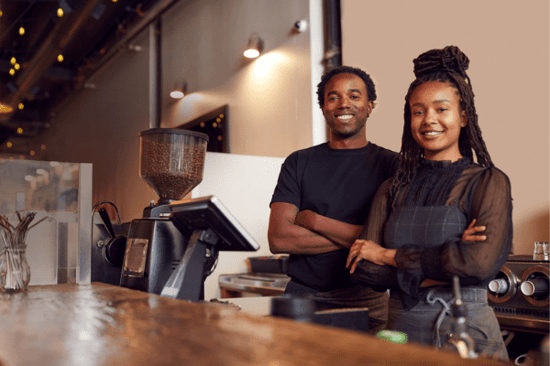 DreamSpring connects entrepreneurs with capital to grow their business. Including term loans, start up loans, lines of credit, and commercial real estate lending.
We asked DreamSpring's Chief Operations and Innovation Officer, Francisco Lopez, to reflect on the process so far and share the organization's vision for the year ahead.
How did DreamSpring's business model change during the pandemic?
DreamSpring responded with a model we call MissionTech, which blends our relationships in underserved communities with partners and technology to reach them quickly and efficiently. We had the technology in place that not only enabled us to pivot immediately to serve existing clients, but also to access thousands more during the crisis.
Do you foresee DreamSpring's growth continuing?
Absolutely. In 2020 and 2021, the number of new businesses grew by over 2 million and we expect that trend to continue. DreamSpring has adopted a 5-year vision to radically accelerate financial inclusion. We believe that in today's changing environment, any entrepreneur who wants to grow their business should be able to access capital to fuel that dream. Small business financing should be as easy as getting anything else that we can instantly access online.
What ongoing needs do CDFIs like DreamSpring have?
CDFIs are uniquely poised to walk with small business owners throughout their journey, but we cannot do it alone. We rely on philanthropic support to ensure that we have the capacity to operate and meet the rising demand for small business loans. We also turn to partners to provide the capital to lend to small business owners. By supporting DreamSpring, our donors and investors magnify their funds for maximum impact.
Why is it important for individuals and organizations to support small businesses and CDFIs like DreamSpring?
Small businesses are the engine of our economy, and their revival is critical to our shared success. As small businesses recover and grow, they provide tangible benefits like job creation and needed services in our communities. CDFIs like DreamSpring work to advance equity among diverse entrepreneurs and those unable to connect with the financial mainstream. By bridging the capital gap for small business owners, we are also making strides in racial justice and economic equality.
The DreamSpring leadership team and select strategic partners will participate in an ongoing conversation series throughout 2022 to share more about industry opportunities, CDFI impact, and DreamSpring's vision for growth amid unprecedented demand.
---
To deepen the impact and availability of Small Business Loans to underserved entrepreneurs in 2022, support DreamSpring with a Donation.