2021 was a consequential year for U.S. small businesses as countless entrepreneurs adapted to the second year of the global pandemic. Rising to the challenge of sustaining small businesses and nonprofits whose very existence was at risk, DreamSpring broke new ground in our support of the communities we're dedicated to serving, making 2021 the most impactful year in our 28-year history.
Our just-released DreamSpring 2021 Annual Report lays out how DreamSpring provided more than 26,000 loans to small business owners across 19 states — a historic number of loans and locations for this nonprofit Community Development Financial Institution (CDFI), which began operations in Albuquerque, NM, in 1994.
At an average of just over $8,600 per loan, DreamSpring placed nearly $225 million into the hands of more than 21,000 businesses in 2021. This unprecedented lending activity helped to create or sustain more than 27,000 American jobs in just that year alone, or a whopping 60% of the total employment volume secured by DreamSpring since its inception.
Even with resounding statistics like these, numbers can't tell the whole story. That's why our Annual Report highlights testimonials from a diverse sampling of DreamSpring clients who partnered with DreamSpring in 2021. Voices like those of Dr. Janiece Mackey, founder of Young Aspiring Americans for Social and Political Activism (YAASPA) in Aurora, CO, share the full impact that equitable access to financing creates — not only on businesses, but on lives.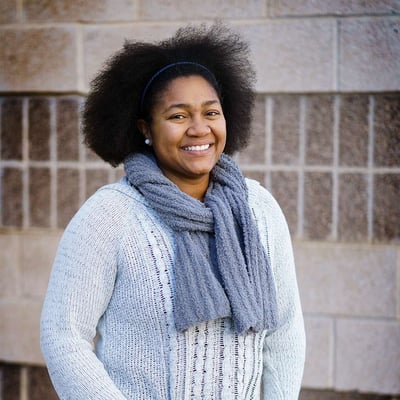 Dr. Janiece Mackey, founder of Young Aspiring Americans for Social and Political Activism (YAASPA) in Aurora, CO
"

Thanks to the loan from

DreamSpring

, we didn't have to reduce our services," says Dr. Mackey, describing a critical time for an organization whose mission is to foster the next generation of civic leaders. "We were able to engage with the community in ways we hadn't before."
View the DreamSpring 2021 Annual Report to read Dr. Mackey's and other entrepreneurs' stories.
Our Annual Report also introduces several dynamic additions to the DreamSpring Board of Directors that joined in 2021. With expertise in banking, law, business and financial strategy, indigenous entrepreneurship, and community impact, the new national board members bring a wealth of hands-on experience to drive DreamSpring's mission of economic inclusion. See the full roster of DreamSpring board leadership in the 2021 report.