Why Your Credit Score Matters: A CDFI Perspective
In today's financial landscape, your credit score holds more significance than ever before. It's not just a number; it's a reflection of your financial health and stability. From securing loans to obtaining credit, your credit score plays a pivotal role in many aspects of your business.
At DreamSpring, a nonprofit Community Development Financial Institution (CDFI) and Small Business Administration (SBA) lender, we understand the profound impact that a good credit score can have on your financial well-being. The following are the top reasons why your credit score matters from a CDFI perspective, and how we can help you build your credit through on-time payments.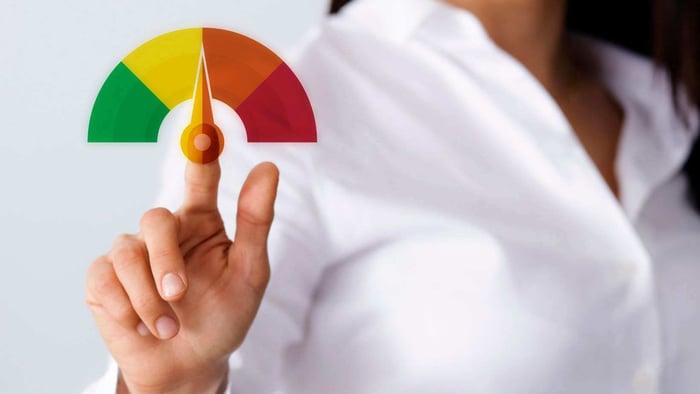 | | | |
| --- | --- | --- |
| | Understanding your credit score ranges and credit history is essential for business owners. DreamSpring's financial education programs empower entrepreneurs to navigate credit repair and make informed financial decisions. | |
Understanding the Importance of Your Credit Score
DreamSpring is a trusted partner to small business owners and entrepreneurs looking to improve their credit score as they access capital. Over the last 30 years, we've seen firsthand how credit scores can profoundly shape your small business journey:
Access to Financial Resources:

A good credit score is the key to unlocking numerous financial opportunities. Whether you're in pursuit of a business loan to fuel your entrepreneurial dreams, seeking a mortgage to secure your dream business property, or aiming to acquire a credit card with advantageous terms, a higher credit score makes these financial avenues much more accessible.



Better Interest Rates:

Your credit score exerts a direct influence on the interest rates extended to you for loans and credit cards. Generally, a higher credit score translates into lower interest rates, resulting in substantial savings over the duration of a loan.



Enhanced Business Confidence:

A stellar credit score can significantly enhance your confidence and leverage when advocating for your business. It not only increases your likelihood of obtaining capital but also provides you with added influence when dealing with vendors and financial institutions. Good credit health empowers you to identify and capitalize on these opportunities with confidence.



| | | |
| --- | --- | --- |
| | Did you know the average credit score plays a pivotal role in your business success? Building a strong credit history is key. Explore how DreamSpring supports entrepreneurs on their credit journey, offering valuable insights into credit repair. | |
DreamSpring: Your Partner in Building Credit
At DreamSpring, we recognize that building or improving your credit score can be a daunting task, especially if you have limited financial resources or a history of credit challenges. Here's how we can assist you:
Responsible Lending: We offer affordable and responsible lending solutions designed to help you build your credit. Our team works closely with you to create manageable repayment plans that promote on-time payments. We report payments to credit bureaus, which can serve as evidence of your positive payment history.


Credit Education: We provide valuable resources and financial education to our clients. Understanding how credit works is the first step toward making informed financial decisions. Our workshops and counseling sessions empower you to take control of your financial future.


Personalized Support: Our team is committed to your financial success. We're here to answer your questions, address your concerns, and provide guidance throughout your credit-building journey.


| | | |
| --- | --- | --- |
| | Your credit score is far more than a number; it is the key to unlocking financial opportunities, securing favorable interest rates, and bolstering your entrepreneurial endeavors. | |
| | | |
As your dedicated partner in small business financing, DreamSpring is ready to assist you on your journey toward a healthy credit history. Let us help you build the foundation for your financial success.
Want more entrepreneur specific events and opportunities? Sign up below for SpringBoard, our small business resource newsletter.
Have a topic you want us to cover? Email us at marketing@dreamspring.org.