Banks and Community Development Financial Institutions (CDFIs) support businesses at different stages in their entrepreneurial journey. CDFIs, including DreamSpring, help new and underbanked entrepreneurs develop capital, credit and business capacity — elements small businesses need to one day become clients of traditional banks. Working hand in hand, the two financial institutions help businesses grow and realize their entrepreneurial dreams.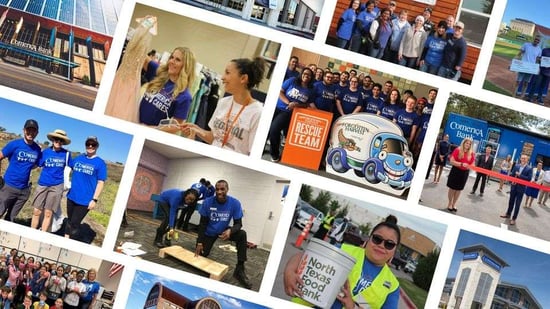 DreamSpring is proud to collaborate in this way with Comerica Bank, a storied partner of our mission since 2011. As the largest U.S. commercial bank headquartered in Texas, Comerica has been an invaluable resource in recommending clients who can benefit from DreamSpring throughout our shared service areas, which include Texas, Arizona, California and Florida.
Comerica also aligns with DreamSpring's Mission-Tech model — marrying human-centered customer service with cutting-edge technology in pursuit of financial inclusion.
We are honored that Comerica's partnership with DreamSpring goes far beyond referrals and an embrace of innovative products to help support economic inclusion. Their philanthropic support of DreamSpring-funded entrepreneurs has been stellar, including a gift of $250,000 in 2020. That substantial contribution was critical in helping DreamSpring expand services and extend lifelines to business owners hit hard by the pandemic.
And in October 2021, DreamSpring received the most generous gift of all: Irvin Ashford, Jr., Comerica's Chief Community Officer, joined the DreamSpring Board of Directors. Irv's presence is an infusion of expansive mindshare and unstoppable energy that has propelled DreamSpring even further in its mission.
Speaking from the podium at a May 2022 DreamSpring community luncheon in Dallas, Irv professed his admiration for the pioneering spirit and integrity of entrepreneurs. He also shared why it was personally important to join the DreamSpring board and become a DreamMaker himself.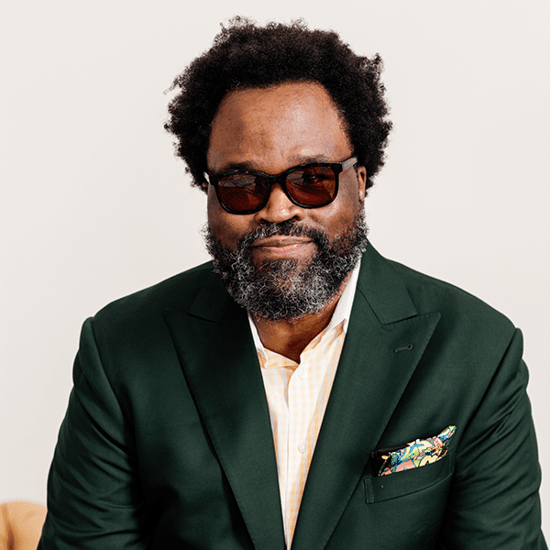 Comerica Chief Community Officer and DreamSpring Board Member Irvin Ashford, Jr.
"I wanted to help people get in their abundance," he told the full ballroom at the Pittman Hotel, which included bankers, entrepreneurs, and DreamSpring's dedicated team of Texas lenders. "I wanted to help other people go far beyond what it is they even think themselves to have the ability to do."
"DreamSpring is a fantastic organization," he continued. "They use the money wisely. Their staff members are all smart, and Anne Haines [President/CEO and Founder of Dreamspring] is a fantastic leader; she's someone who I look up to because she has such a kind, loving spirit," he said. "DreamSpring — top to bottom, and its lenders — they help people's dreams come true. They help small businesses get access to capital."
"And for you bankers in the room," Irv said with an understanding smile, "you all know sometimes we just can't do it; and it's something that needs to be done. So for me, DreamSpring is a vehicle by which we can help make people's dreams come true."
---
Comerica Bank is a subsidiary of Comerica Incorporated (NYSE: CMA), a financial services company headquartered in Dallas, Texas, and strategically aligned by three business segments: The Commercial Bank, The Retail Bank, and Wealth Management. Comerica focuses on relationships, and helping people and businesses be successful. In addition to Texas, Comerica Bank locations can be found in Arizona, California, Florida and Michigan, with select businesses operating in several other states, as well as in Canada and Mexico. Comerica reported total assets of $89.2 billion as of March 31, 2022.