DreamSpring works throughout the year to elevate Black voices in entrepreneurship and celebrate the impact of Black-owned businesses
Small businesses have long been engines of local economies, particularly within communities of color. This Black History Month and all year-round, we celebrate the successes of Black entrepreneurs while recognizing the need for accelerated progress in achieving full economic inclusion. Economic equity and social justice walk in parallel, and at the heart of DreamSpring's mission is a steadfast belief in reducing barriers to opportunity. While our work to diminish historical inequities and catalyze diverse entrepreneurship is ongoing, we also honor the clients, partners, supporters and teammates who have carried our commitment forward for 28 years.
Last year, DreamSpring provided credit to 3,838 Black-owned businesses, totaling over $33 million, and we are building on this momentum into 2022. By combining our intentional lending with partnership-driven advocacy in communities across the country, we can advance racial equity and create spaces for diverse entrepreneurs to thrive.
"Our partners are a critical component to advocating for policies that create an environment for diverse small businesses to flourish. We are grateful for the opportunity to work with legislators, key decision-makers, chambers, and peers in the public sector who share our vision for equity and inclusive entrepreneurship." – Germaine Mitchell, Business Partner & Government Relations Specialist
To realize our vision, DreamSpring is scaling to reach new geographies and strengthen the infrastructure of small business support. With increased access to capital, historically underserved small businesses can hire, create vibrant communities, and build generational wealth. This work would not be possible without the talent and tenacity of the entrepreneurs we serve. The clients highlighted below represent the rich community of entrepreneurs who bring our mission to life:
Barbara Oldums

Industrial Solutions Company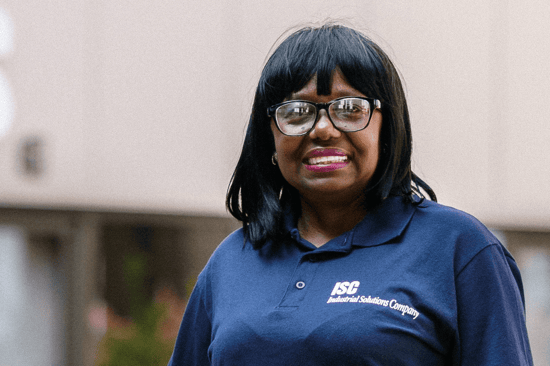 When Barbara Oldums launched Industrial Solutions Company, she had the goal of spending more time with her young daughters. As one of the only wide-scale distributors of janitorial and safety supplies in the country, Barbara's business took off so quickly that she needed working capital to keep up with demand. Despite the success of her business, her loan requests were too small for conventional financing. A DreamSpring small business loan provided the funding Barbara needed to grow her staff, purchase more inventory, and fulfill orders. Industrial Solutions Company continues to grow, and recently received the "Outstanding Small Business of the Year" award from her local chamber of commerce.
"If it were not for DreamSpring, we would not have been able to take advantage of some new customer business opportunities. It was a life-saving opportunity for our business."
Deidre Sanders




Sanders Academy for Excellence (SAFE)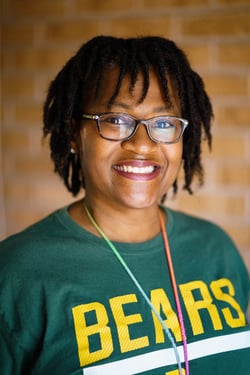 Deidre Sanders left a 15-year career teaching elementary school to open the Sanders Academy for Excellence (SAFE) in Waco, Texas, in 2019. Her goal was to create an
educational space for infants to 12-year-olds where teachers could creatively meet the needs of every child. Despite her experience, Deidre had challenges accessing capital to get her business off the ground. DreamSpring provided startup capital to realize her business dream, and when she had to close temporarily due to the pandemic, DreamSpring provided flexibility. Today, her academy is at maximum enrollment, she employs about 11 people full-time, many of whom are family, and she is considering opening a charter school.
"I believe DreamSpring is the reason we are where we are now," Deidre said. "They gave me a break, they trusted me, and gave me the confidence to get up and running."
Brandon Rowe


Rent That Kayak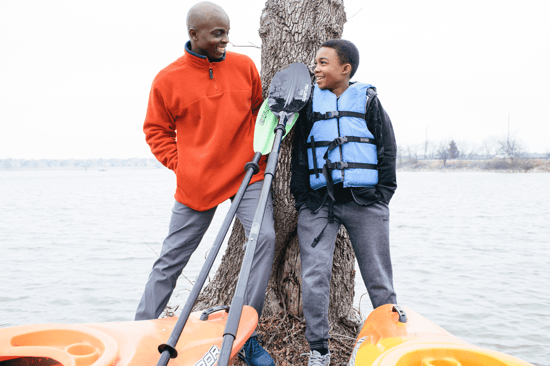 Brandon Rowe's dream of sharing the experience of nature with others was more than a passion, and entrepreneurship empowered him to share his love with others. While fishing with a friend, Brandon was inspired to purchase kayaks to enjoy the water beyond just the riverbank. With funding from DreamSpring, Brandon bought a trailer so he could grow his inventory to 20 kayaks. He began servicing events and parties, helping large groups connect with one another and the outdoors. Brandon now runs Rent That Kayak with his wife and son, and he is proud that his idea has turned into a family business.
"Thanks to DreamSpring, I understand leverage a bit more and working together with others to make dreams come true and not to be afraid." – Brandon Rowe
Together, we can support Black-owned businesses and create new opportunities for entrepreneurs of color to thrive.