Find relief and build your business after COVID-19
For millions of U.S. small businesses, the onset of the pandemic meant facing uncertainty and hard decisions day by day. Navigating an economy in transition, today's business owners are looking ahead for a path to sustainable, long-term growth. How can entrepreneurs recover from the pandemic's challenges while planning for the future? DreamSpring's #TrueGrit Growth loans can provide a financial path forward.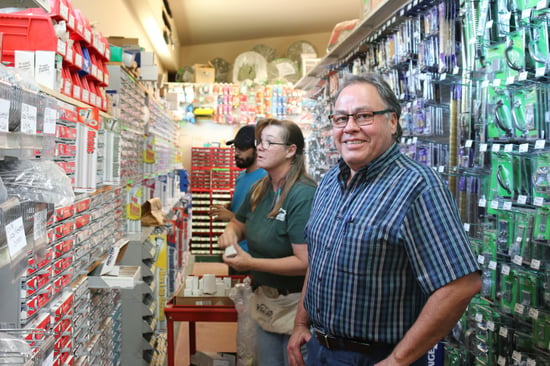 Angel De La Torre | Owner, Benson Lumber and Supply | Benson, AZ
Funded in partnership with Wells Fargo, #TrueGrit Growth loans support entrepreneurs on the road to recovery from financial and operating disruptions brought about by the COVID-19 crisis. With generous and flexible terms, this unsecured, low-interest, fixed-rate loan helps small business owners rebuild their business and position it for long-term growth. For entrepreneurs who continue to steer their companies through the pandemic, our recovery loan is a bridge to opportunities ahead.
As an economic first-responder during the pandemic, DreamSpring understands the numerous financial challenges that today's small businesses face, including making payroll; hiring new employees at competitive rates; paying increased rents, transportation costs and supply prices; and consistently providing products and services that customers expect. We also understand that it's not enough for entrepreneurs to simply survive. They need to thrive. That's why we created this loan — so that small businesses can get capital to fund their success, now and in the future.
"DreamSpring stood by small businesses as the pandemic first hit, disbursing $258 million to those who were most at-risk. And we stand by them now, as business needs adapt and evolve to new economic challenges," says Metta Smith, DreamSpring Chief Lending and Client Experience Officer.
"Pandemic-afflicted small businesses have demonstrated extraordinary grit and determination," she says. "They deserve affordable financing with the best terms to get them to the next stage in their business development. To those entrepreneurs, DreamSpring says: This loan is for you."
What's the Difference Between #TrueGrit and PPP?
The Paycheck Protection Program (PPP) was a limited-time loan program made available by the Small Business Administration (SBA) to help small businesses keep workers on their payroll during the first year of the COVID-19 pandemic. Many borrowers are eligible for forgiveness; if approved, their PPP loan does not need to be repaid. PPP officially closed to new applicants on March 31, 2021, while other SBA COVID-19 relief options are still available.
#TrueGrit Growth loans were created to continue COVID-19 recovery after PPP business financing expired. Business owners who were eligible for PPP are also eligible for a #TrueGrit loan, but a PPP loan is not a prerequisite for obtaining funding. Entrepreneurs must simply have been impacted by the pandemic and have a current credit score of 600 or higher.
What Are the Borrowing Amounts, Fees, and Interest Rates?
Qualified loan applicants are eligible for up to $10,000 in funding over a two-year (24-month) term. There is no fee to apply for or process this loan. You're also welcome to pre-pay ahead of schedule without penalty.
The interest charged on these loans ranges from 2.5% to 3%, with a maximum annual percentage rate (APR) of 36%. APR is the cost of borrowing money expressed as an annual rate, including all interest charged. Up to six months of interest-only payments to start repayment may be available to your business — ask your DreamSpring loan officer how.
Is My Business Eligible?
This is an accessible and affordable option for small businesses that have been impacted by the Coronavirus pandemic, which has continued to disrupt operations through waves of COVID-19, Delta, and Omicron variants. #TrueGrit can be used for virtually any business-related expense except for equipment or vehicle purchases. (DreamSpring also offers several non-recovery business loan products and a line of credit to assist start-ups and businesses with needs like capital equipment financing.)
DreamSpring can lend to businesses with any structure: sole proprietors (including "gig" workers), limited liability companies (LLCs), corporations, partnerships, and nonprofits (including 501c3 status). DreamSpring lends to businesses in a wide variety of industries, including restaurants, transportation, retail, manufacturing, design, software, professional services, construction, landscaping, and many more.
As an award-winning nonprofit Community Development Financial Institution (CDFI), DreamSpring connects underserved business owners with loans, credit, and a community of support from financial and business professionals. Since our founding in 1994, 89% of the entrepreneurs we serve have been members of a low- to moderate-income household, women, BIPOC (Black, Indigenous or Native American, or People of Color), individuals with a disability, veterans, and/or start-up entrepreneurs.
Apply now or call 1-800-508-7624 to speak with a specialized loan officer to see if you qualify.
DreamSpring #TrueGrit Loan Client Stories
---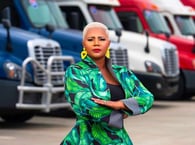 Tajuana Roberts
Roberts Freight Dispatching Services
Houston, TX | robertstla.com
---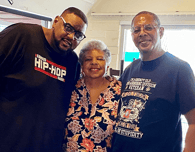 Lola Beavers
Frank's Famous Chicken and Waffles
Albuquerque, NM | franksfamouschickenandwaffles.com
---