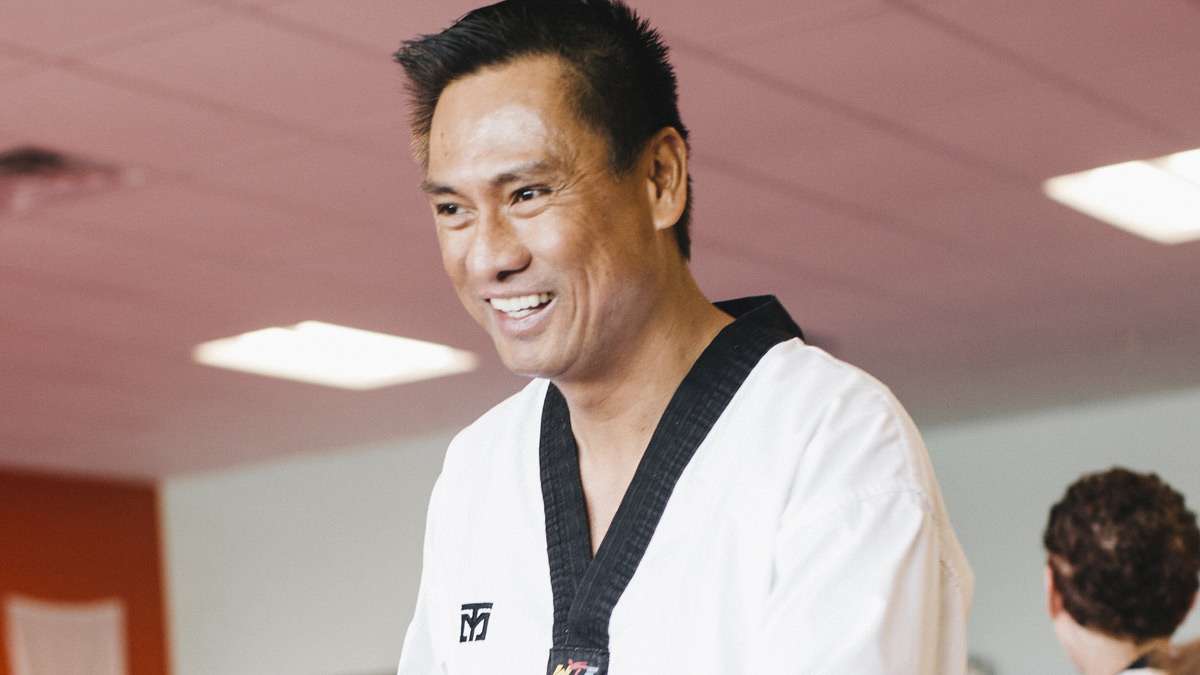 Ramil Abratique
Owner of Victory Taekwondo Center in Parker, Colorado
Taekwondo has been the cornerstone of Ramil Abratique's life since he was a boy in the Philippines. Starting his practice at age 12, Ramil quickly rose to the top, becoming a Philippine national athlete at 18. As a young man, he went on to earn seven international titles, including a silver medal at the Athens World Championships.
Passionate about teaching Taekwondo and yearning to be a business owner, Ramil and his wife Caryl immigrated to California where they saved up to open a Taekwondo school. Then, the Great Recession hit, and Ramil and Caryl decided to move in search of greater financial opportunity. The family relocated to Colorado and started a new business venture. Just as things were starting to look promising, Ramil and Caryl were met by a major setback — they had invested in a franchise that turned out to be a bad investment, wiping out all of their savings.
Ramil and Caryl found themselves starting over, yet again.

"I had a strong feeling in my heart that my purpose in life is to share and reinforce life skills and leadership to students through Taekwondo,"

says Ramil. Guided by his dream of running a Taekwondo school, and with hard work and determination, Ramil and Caryl opened Victory Taekwondo Center in Parker, Colorado in 2010.
Over the course of five years and four DreamSpring loans, the business has taken root and is thriving. For Ramil, the most important part of teaching Taekwondo is instilling a sense of confidence and responsibility in his students. He looks forward to positively impacting the lives of even more students and to one day owning the business' property. Ramil says, "Having DreamSpring on our side, we are highly confident we will be successful in the future."