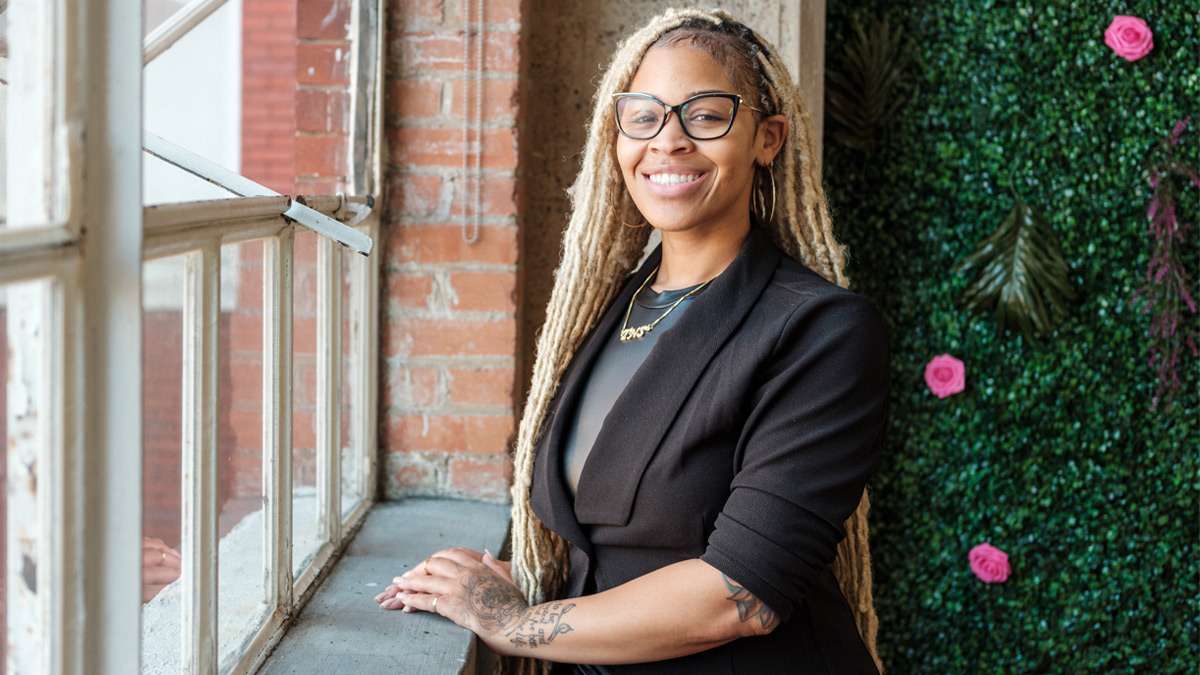 Taylor Symoné
Owner of Touch-N-Skin in Dallas, Texas
Taylor Symoné is determined to be a millionaire by the tender age of 33. She's on track to achieve that ambitious goal with her award-winning Dallas day spa, Touch-N-Skin. Her loyal clientele come from all over to "preserve the best version of themselves" through beauty and hair treatments, therapeutic post-operative care, massages, and facials. If you're looking for self-care, Touch-N-Skin has the soothing environment and skilled staff to make you feel like a million dollars.
Though she's a glowing success today, Taylor's business origins are humbler. She and her original business partner first opened Touch-N-Skin in a little room in the back of a salon when they were fresh out of school. Her motivations for starting a business hit close to home. "For me it was more of a realization that I just wanted more freedom," she says. "I do have kids, and I felt like my job was taking away from me being able to be a mother."
With a "PhD in Google and a master's degree in YouTube," Taylor learned everything she could about efficient and effective entrepreneurship. She quickly moved the business to a larger location before settling into a serene 2,400 square-foot loft at the historic South Side on Lamar complex. With the bigger space came more clients — and the necessity for much more inventory. "DreamSpring really helped because as we grew, our inventory grew. It was making sure that we could fulfill the demand of clients."
Taylor remembers calling about 15 banks and feeling frustrated every time by the paperwork needed for a small $3,000 loan, as well as rigid requirements for only helping businesses with at least two years of operational history. DreamSpring was different.
"It's a simple and easy process," she says of her partnership with DreamSpring. "They'll give you a list of everything that you need, and as long as your information is in order, you will get approved for what they feel that you can handle. You always have somebody to talk to as well."
Taylor paid off the loan in six months. Poised for even more growth, she took out and repaid a $10,000 DreamSpring loan after that. Eventually taking out a $15,000 loan, Taylor bought out her partner and focused on shoring up the foundations of her business so it can operate smoothly and sustainably — even when Taylor is at an all-day track meet for her seventh grader or pursuing other passions that could lead to additional income.
"I'm really big on generational wealth, and who's better to see where you want to go and who you want to be than your mom? And so, I like to teach my kids about being their own boss, being the star of their own show, and learning and understanding that you can create your own passageway — you just have to want to," she says.
"I know that more than likely my kids are not going to want to run a spa, which is why I try to go into different avenues of income for financial freedom, so that they have options. My goal is to set things in place for them so they already are rich not only in their minds, but financially as well, when they turn 18."