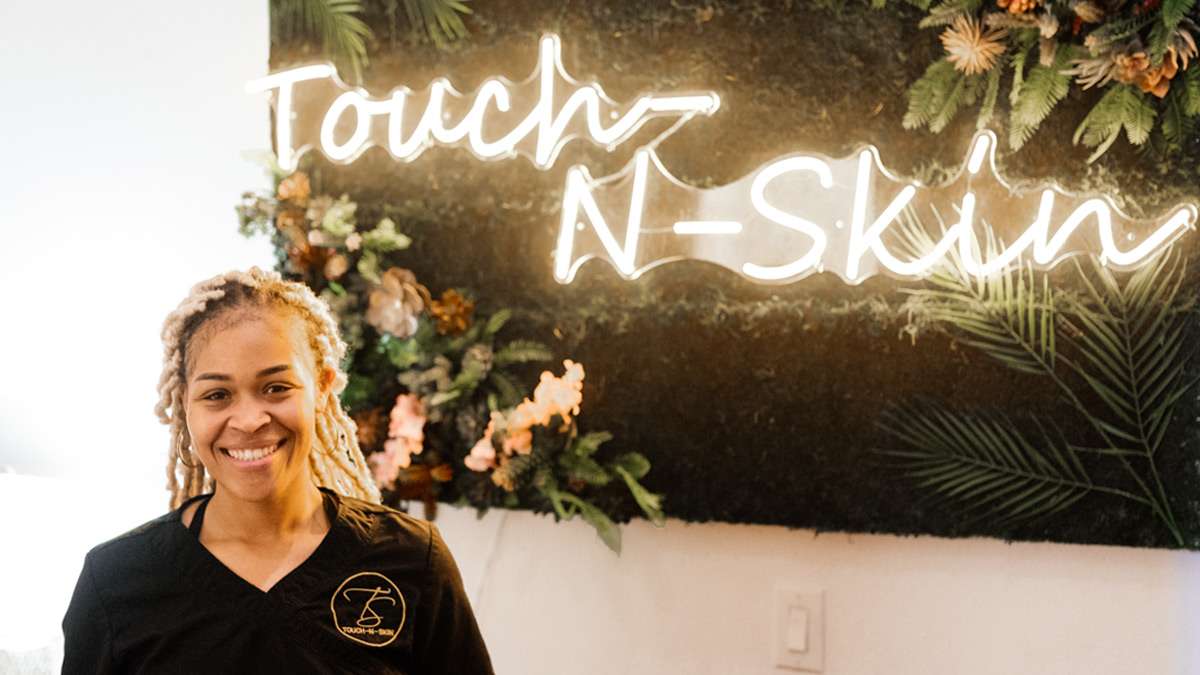 Taylor Symoné
Owner of Touch-N-Skin in Dallas, Texas
Taylor Symoné was determined to turn her personal battles into victories when she opened Touch-N-Skin. Frustrated with quick fixes and temporary beauty solutions, Taylor wanted to encourage men and women to find inner peace while "redefining outer beauty." Her full-service spa promotes care and self-love as core components of living well.
Growing up in an entrepreneurial family, Taylor was inspired to run her own business. Becoming a mother fueled her entrepreneurial passion further as she sought flexibility and freedom to balance her home and professional lives.
Taylor launched Touch-N-Skin day spa shortly before the pandemic. By innovating her business model, Taylor was not only able to survive, but thrive. "I just wanted to grow and do more," she says.
With a young family at home and a DreamSpring loan in hand, Taylor tripled her monthly revenue. Today, Taylor employees nine people to "spoil" Touch-N-Skin clients.
"I take pride in what I do and in my employees," Taylor says. "I have fun being an entrepreneur. It gives me the freedom to be a mom."
Since evolving from humble beginnings operating inside a hair salon, her current location boasts three full suites and redefines the spa experience in Dallas. Taylor's trademark customer service draws celebrity clientele, and her therapeutic approach even earned her Best Esthetician of 2020 and Best Massage Therapist of 2020 awards.