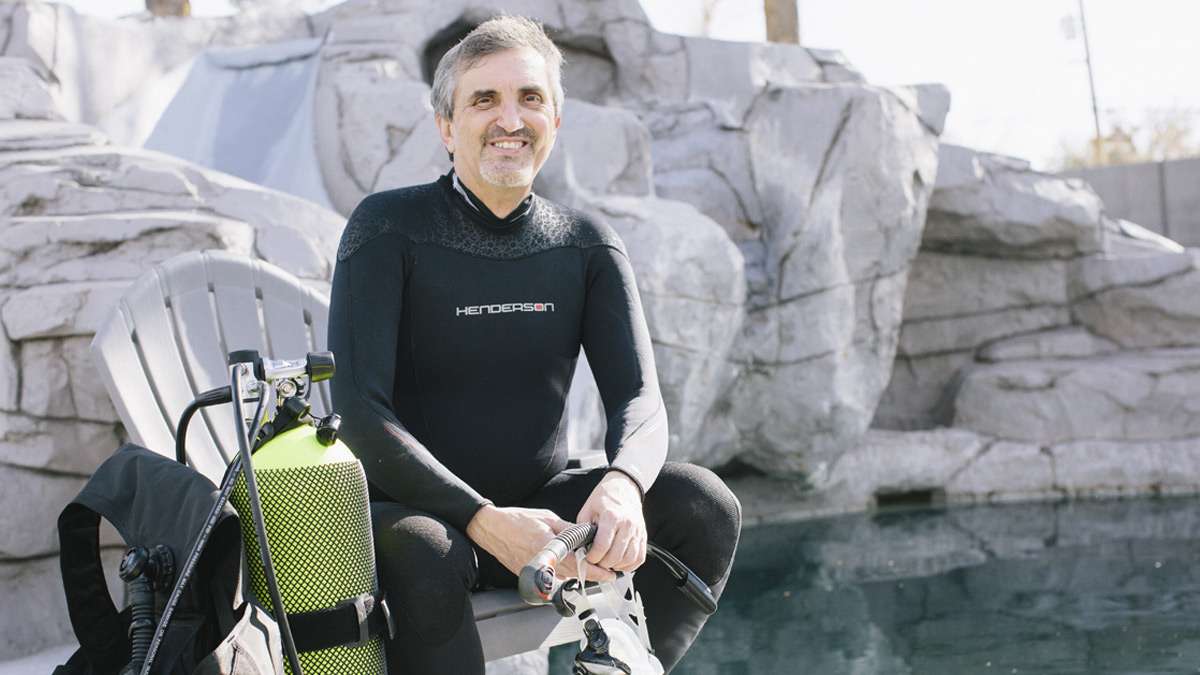 Martin Davidson
Owner of Simply Scuba in Las Vegas, Nevada
In 2009, Martin Davidson was working as a scuba instructor at a store in Arizona. Seeing Martin's passion, his boss suggested he consider opening his own scuba business. So he started dreaming, crunching numbers and drafting a business plan. Life intervened, and Martin put his plan on hold for a corporate job in Las Vegas. In 2015, he decided it was time to dig out his old scuba shop business plan and work toward his dream of launching his own store. In 2022, he and his partner, Carolyn, opened the doors to their Las Vegas–based business, Simply Scuba.
Martin knew he had a long road ahead of him from the outset. But as a Marine Corps veteran, he wasn't daunted by the challenge.
"My military background taught me how to plan things out in greater detail than many other traditional jobs would have. It also gave me the will to keep going when obstacles presented themselves,"
he says.
"I love walking in every day and looking at the build-out of the store — the flooring, the displays, and inventory mix — I am really proud of how it came together,"
says Martin. The scuba displays have certainly brought curious locals into his store. When asked about his current business challenge, Martin says that it comes down to
"educating desert dwellers about scuba diving, why it's fun, and why you should do it."
The journey from idea to reality has been lengthy. Martin first submitted his business plan to two banks, but neither were able approve his loan.
Fortunately, one of the lenders believed in his idea and knew who could help him: DreamSpring.
After connecting with a DreamSpring loan officer, Martin was able to access the capital he needed to purchase his initial inventory and an industrial air compressor for scuba tanks, a truly vital piece of equipment. Without it, he says, "you're not considered a dive store."
As an active member of the business community, Martin regularly shares startup advice with other Las Vegas entrepreneurs and shows his support by attending local grand openings. Today, Martin is looking forward to the coming scuba seasons as a business owner and is excited to prove that a scuba store can thrive in the desert.