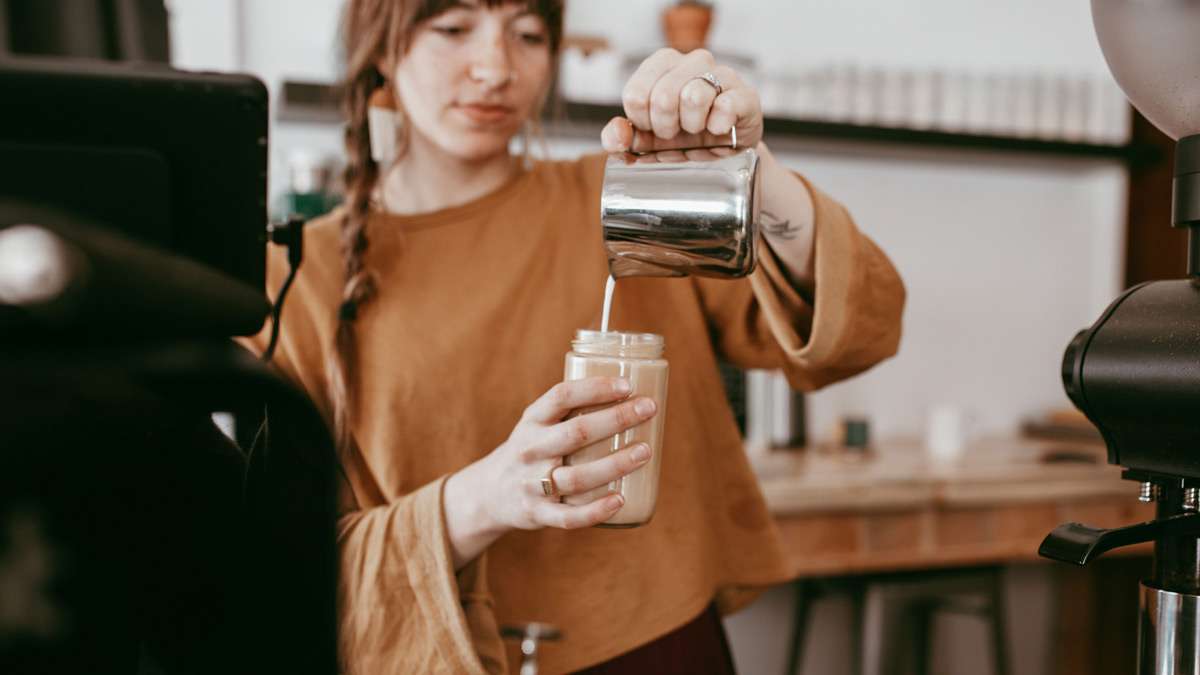 Olivia Youngs
Owner of Simple Coffee Co. in Fraser, Colorado
People describe Fraser, Colorado, as a rural mountain town. Until Simple Coffee Co. came along, the 1,400-person municipality was arguably more mountain, less town. Entrepreneur Olivia Youngs sought to change that.
With a love for coffee, a dedication to ethical practices, some global influences, and a splash of her minimalist stylistic sense, Olivia launched a first-of-its-kind venture for Fraser in 2019. She opened Simple Coffee Co. with the help of a $10,000 small business loan from DreamSpring.

Much of her approach for this environmentally friendly boutique coffee shop, which also doubles as a community watering hole, was influenced by Olivia's desire to address problems she witnessed in the fashion industry, such as waste and inequality. Olivia buys her coffee from a roaster that is known for transparency and sustainable practices. Instead of serving drinks in paper cups, she uses glass jars that patrons can either return or reuse. Simple Coffee is also a family endeavor, with Olivia's husband occasionally manning the register and her three young daughters observing the inner-workings of an emerging and successful small business. Today, each cup of joe sold is helping to fuel the local mountain-town economy — and beyond.
"I was super appreciative of the loan. It was an easy process, and it was half of my startup costs, so it was very, very helpful."