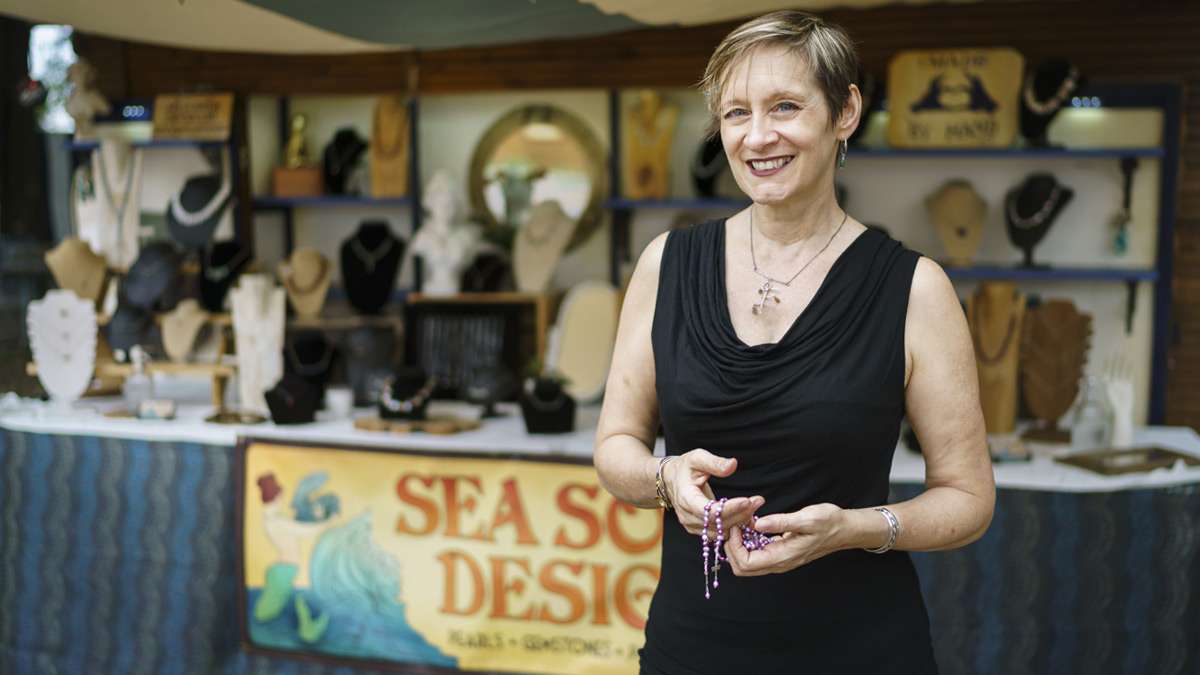 Misti Bernard
Owner of Sea Song Designs in Tampa Bay, Florida
Misti Bernard started Sea Song Designs with little more than a roll of copper wire, a handful of beads, and the dream of working for herself. After decades of managing other people's small businesses, she decided to wield her artistic and administrative skills on her own behalf and pursue her passion for jewelry design.
Misti took her first step toward that dream as a guest jeweler at a Renaissance festival, where Sea Song Designs was born. The festival lifestyle had always been a creative outlet for her music and love of travel, and when she combined it with her passion for adornment, Misti knew she had found her calling. She designed and commissioned a showman's wagon and began creating pearl, precious gemstone, and metalwork pieces — building on jewelry-making concepts she first encountered as a child. Sea Song's designs are inspired by color and light, and by the way that people project their inner states outward. Misti believes that jewelry can remind us of our own exquisiteness and bolster our courage in times of hardship.
Misti needed every bit of that courage when the pandemic shut down fairs and festivals across the country.

"My weekly sales went down to $61 by the end of March 2020 and didn't pick up again for months," she says.
Looking for a way to sustain her business until outdoor events were rescheduled, Misti came to DreamSpring. With funds to keep her business running, Misti can think about the future.
As she grows her metalworking skill set with new techniques, Misti hopes to introduce additional product lines. She is also expanding Sea Song Designs into larger shops at festivals and growing her studio.
"I have always been a firm believer that you have to take extraordinary action to achieve extraordinary results," Misti says, "and this one has definitely paid off. I've been living in gratitude for that every day."