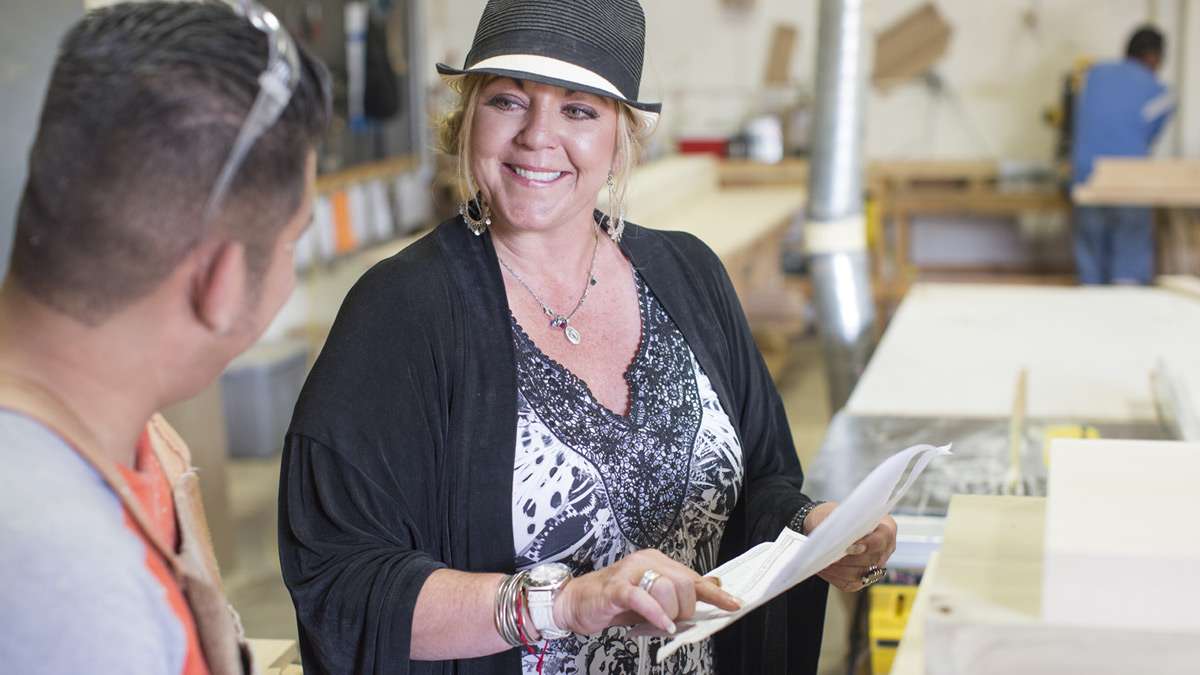 Shannon & Jerry White
Owners of Santa Fe Doors in Santa Fe, New Mexico
Small business owners Shannon and Jerry White remember their humble beginnings. The couple started Santa Fe Doors in a garage, and now the company operates with 12,000 square feet of manufacturing space and more than 30 employees. The company has grown beyond the original concept of supplying local homebuilders with custom Southwest-style doors to be a national leader in the construction of entry and interior doors, gates, barn doors, and both custom and commercial projects.
Shannon and Jerry have worked on high-profile projects across the country, including a home for an ABC News broadcaster, a Malibu home for an Australian musician, and a custom home in western Colorado for the CEO of the Discovery Network of Channels.
Project-based contractors like Shannon and Jerry need access to capital for equipment, hiring, inventory, and transportation costs associated with each project. At DreamSpring, we believe that accessing capital is key to growing a small business. We're here to make sure that contractors can complete projects on time and on budget.