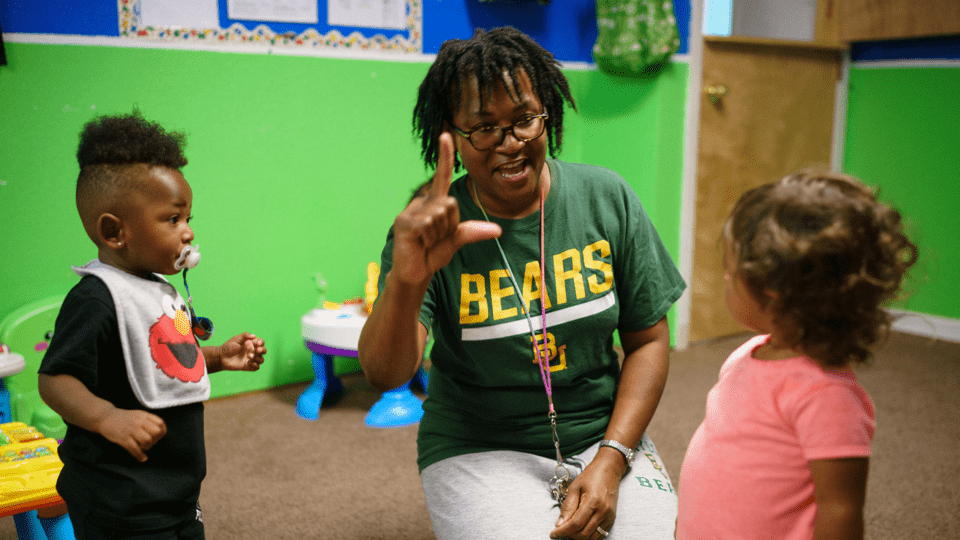 Deidre Sanders
Owner of Sanders Academy for Excellence (SAFE) in Waco, Texas
After 15 years as an elementary school teacher, Deidre Sanders followed a dream of establishing an educational space where instructors could have the freedom to teach creatively and adjust their approaches to suit the unique needs of each student. Deidre originally struggled to secure a loan to help her launch this new child care business. When she applied for funding through DreamSpring, she was approved for a $20,000 small business loan to get her venture started.

In 2019, the Sanders Academy for Excellence (SAFE) in Waco, Texas, opened its doors and began to support children from infants to 12 years of age.
When COVID-19 struck in 2020, Deidre was forced to close temporarily. DreamSpring decreased her loan payment amount and deferred payments for several months — relief options that DreamSpring offered to clients to help them navigate the pandemic's economic toll.
Today, her academy is back open and is at maximum enrollment. Deidre now supports more than 10 full-time employees and she is considering expanding to open a charter school.

"I believe DreamSpring is the reason we are where we are now. They gave me a break. They trusted me and gave me the confidence to get up and running."