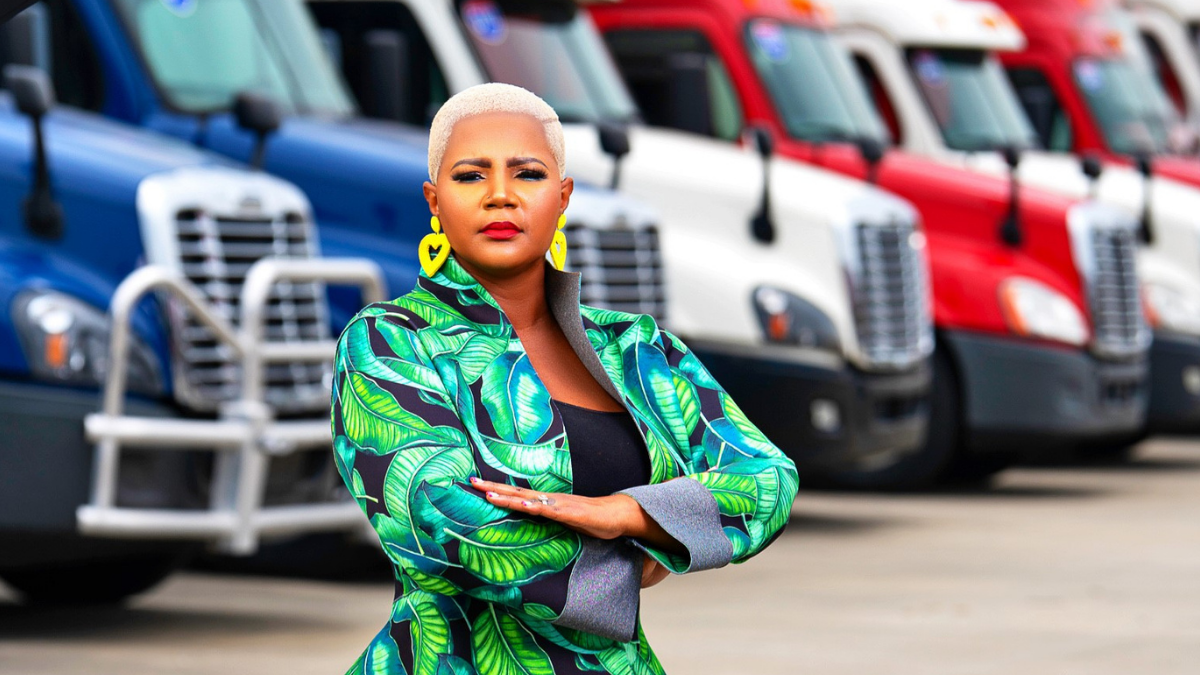 Tajuana Roberts
Owner of Roberts Freight Dispatching Services in Houston, Texas
In 2017, Hurricane Harvey demolished the home Tajuana Roberts and her husband had worked so hard to build just months before. With waters rising, the couple and their young child had to be rescued by boat. Soon after, Tajuana was diagnosed with post-traumatic stress disorder and lost her job.
Instead of drowning in the tragedies, Tajuana strapped on her mental life jacket and implemented her Plan B. With 20 years of experience in the transportation industry, she launched Roberts Freight Dispatching Services in Houston in 2018, with a mission of helping the incarcerated, disenfranchised, or displaced find opportunity.
A #TrueGrit loan from DreamSpring helped her business navigate the pandemic with funds for payroll and working capital.
In just two years, Tajuana had grown from one carrier with five trucks to five carriers with 62 trucks. She parlayed her robust online presence to market a self-authored 160-page online freight dispatching training manual so that women interested in the male-dominated industry could create their own freight dispatching business from their homes. And when demand came for one-on-one instruction, Tajuana developed a training academy, Roberts Transportation and Logistics Academy, taught by her to both men and women online and in person. Her business impact is tremendous, helping thousands of students nationwide access logistics careers.
"I applied for the DreamSpring loan because I was looking to build business credit, but it turned out to be such a bigger blessing. Money does not make you successful; it's about how many lives you've been able to impact."