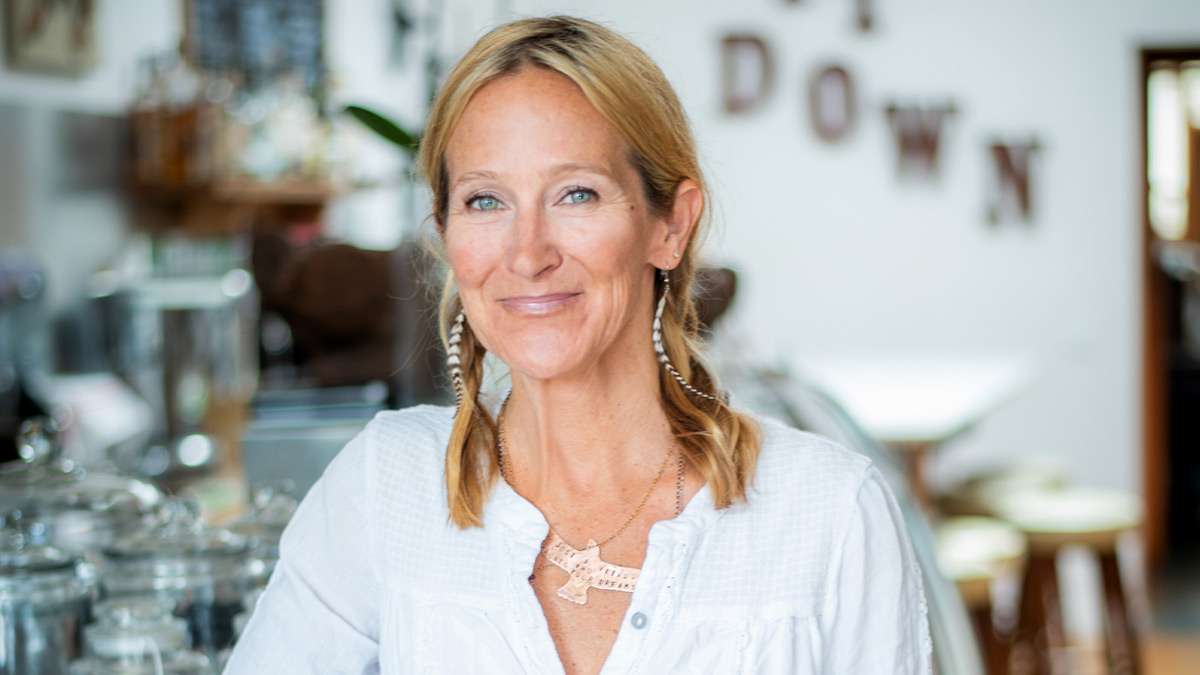 Amie Minnick
Owner of Provisions at the Barber Shop in Ridgway, Colorado
Amie Minnick was content with her successful catering business of nearly 10 years, but the 19th century wood plank and brick building she could see from her home window beckoned. "Barber Shop," it announced in all-capital block letters painted over the door.
"I just knew that somehow that old building and I were going to be one, and I didn't know how, when, where, or what, but I loved the space,"

Amie says. Then suddenly one day she awoke with what she can only describe as an early morning epiphany – first, an idea for a deli and then a full-blown vision of
a
restaurant. Amie bought the
historic shell
, gave it her own quirky style and opened a fine dining restaurant, Provisions, in 2015.
Amie grew up in Napa Valley and worked at several wine country restaurants, graduated from the Culinary Institute of America, and became a pastry chef and artisan baker in Sonoma, California. In 2007, she opened an events and catering company in the resort town of Telluride, Colorado, before moving to neighboring Ridgway, a former railroad stop in the heart of the San Juan Mountains. Resting in the countryside at Telluride's hip, the alpine town's eateries mainly served fast food or counter service to locals and the occasional tourist stopping on their way to go skiing.
When Amie opened her California- and European-inspired restaurant, she brought a new level of cuisine to Ridgway, but also changed the nature of the town's traffic. However, there was a sizable and visually apparent problem.

"The biggest sign on the building was 'Barber Shop,' and because it's historic, I chose not to paint over it. So, I'd get people in there for haircuts,"

Amie says. She solved the issue by integrating the sign into the name of her business, now called Provisions at the Barber Shop.
While Amie's menu changes seasonally, typical entrées include mussels in beurre blanc sauce, an Argentinian-style petit bistro filet with traditional chimichurri sauce, and Colorado trout filet with brown butter, haricot verts, toasted almonds, lemon zest and fresh herbs. The trout almondine is a favorite of diners who frequently come from culinary capitals like New York and San Francisco.
To achieve culinary notoriety wasn't easy. At the start, "I spent my entire savings and maxed out all my credit cards, so I definitely had major monthly payments," says Amie, a single mom to a young daughter, who today helps seat guests, offer menus, and refill waters.
"I reached out to a local small business organization to try to refinance through them for a one lump sum payment instead of eight different payments to different credit card companies, but I didn't have a long enough history. So, they were unable to help me and they gave the name of DreamSpring. They were amazing. They walked me through the entire process of consolidating all my debts into one that was more manageably financed, and it was pretty dang simple. It's a huge relief. The one monthly payment is a godsend."
Her finances restructured through a $40,000 loan, Amie says she is proud to have increased wages for her dozen employees and to be able to support local farmers on a more regular basis. She also says she is grateful for the community's support of her. "I have no life, but I also can't imagine doing anything else, and I'm deeply in love with the restaurant. It's a lovely, wonderful, terrible idea. People tell me that I have changed the food dynamic of this region, that I am providing an education because I am exposing people to food they wouldn't usually eat or have access to. I am humbled beyond belief."