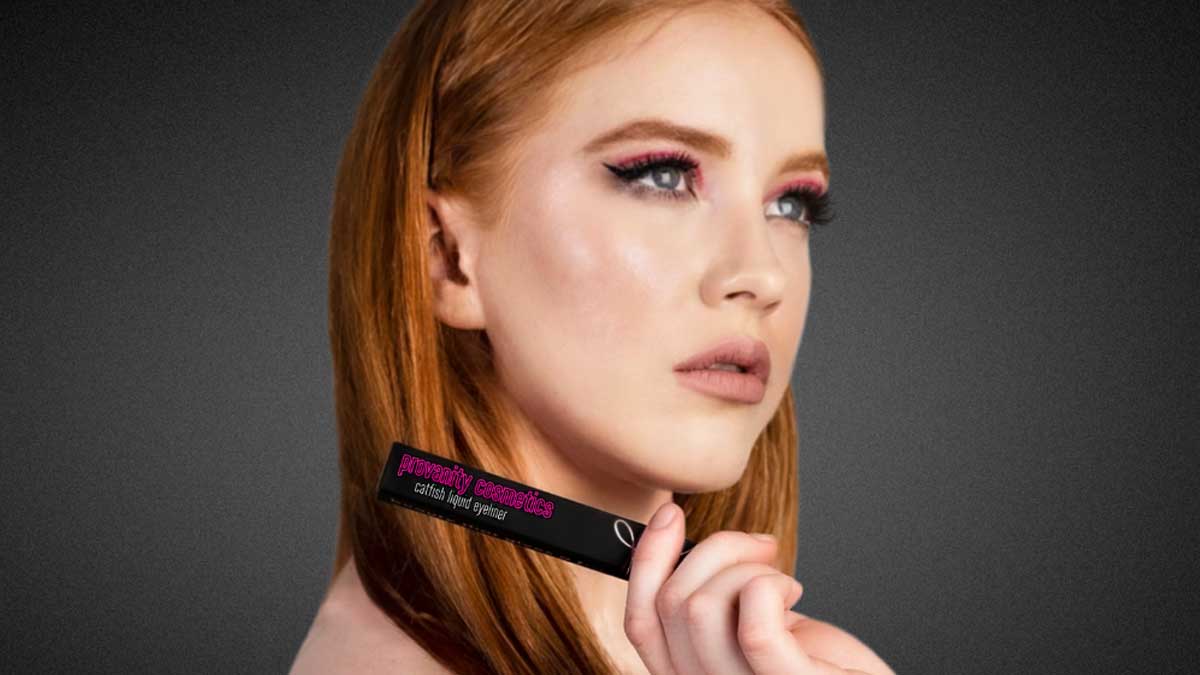 Taylor Anderson
Owner of Provanity Cosmetics in Golden, Colorado
Taylor Anderson is the founder and CEO of Provanity Cosmetics, based in Golden, Colorado. With a background in chemical engineering, Taylor's entrepreneurial spirit is driven by a passion for glamorous makeup that's healthy for people and the planet.
"I've always been a makeup enthusiast, especially when it comes to full glam makeup with vibrant colors and high pigmentation. But there was a problem – my skin,"
says Taylor.
"I struggled with painful breakouts, and to my dismay, many makeup products only seemed to make it worse."

Taylor knew she could do better. Armed with a bachelor's degree in chemical engineering and a master's degree in engineering and technology management, Taylor embarked on a mission to develop clean makeup with high-impact color and exceptional wear.



"I wanted makeup that was clean, long-wearing, highly pigmented, and that lived up to my expectations,"

she says. "So I started experimenting with formulations." She says she's been amazed by the results.

The current Provanity Cosmetics product line features liquid eyeliners, with lipsticks in the formulation phase available for pre-order. Taylor's vision for the brand extends to a comprehensive line of makeup products, catering to people searching for full-glam makeup with clean, high-quality ingredients that won't damage their skin.
"It's a tremendous sense of accomplishment. I've come a long way from my chemical engineering studies,"
she says of becoming a small business owner.
"This path has given me a sense of purpose."

Being a start-up entrepreneur is challenging enough, but Taylor has persevered with a traumatic head injury she sustained in 2018. Despite excruciating pain and uncertainty about her future, Taylor has fought back with tenacity, resilience, and resourcefulness.
"It was incredibly tough — there were days when I didn't know if I could graduate or finish my degree. I had constant headaches, struggled to focus, remember, and retain information,"
Taylor says.
"It completely turned my life upside down. But I didn't give up."
Her message to other entrepreneurs in the disability community?
"If you persist, keep trying different approaches, and search for solutions, you'll find them."
The $15,000 loan she received from DreamSpring was one of the many solutions she found, and it's played a pivotal role in turning the idea of Provanity Cosmetics into a reality.
Now Provanity Cosmetics products are one step closer to achieving Taylor's goal of being available in Sephora, bearing the coveted "Clean at Sephora" label.
"It made all the difference. The loan allowed me to take the final steps, pay my manufacturer, and get the products in my hands. That's when I became my own fulfillment center and started shipping products to customers,"
Taylor says.
"I'll never forget that moment when I launched the website and saw those first sales. It confirmed that I was on the right path."
Through the DreamSpring loan, Taylor is also a participant in the Tory Burch Capital Program, powered by Bank of America. This program uplifts women entrepreneurs by providing invaluable small business resources through the Tory Burch Foundation.



"It has been awesome. Everything has been super easy,"

Taylor says of working with DreamSpring.

"The loan officer that I've been working with has been super transparent about everything. They've been excited about helping me get this vision off the ground."
Makeup is just the beginning of that vision. Ever the scientist at heart, Taylor envisions Provanity Cosmetics Laboratories dedicated to researching clean beauty, focusing on ingredients and sustainable packaging.
With DreamSpring in her corner, Taylor has the confidence and support to boldly pursue her dream for a beautiful planet.
"If you're unsure how to overcome financial obstacles and get started, DreamSpring is a great option,"
she says.
"It has made the process a lot less daunting."