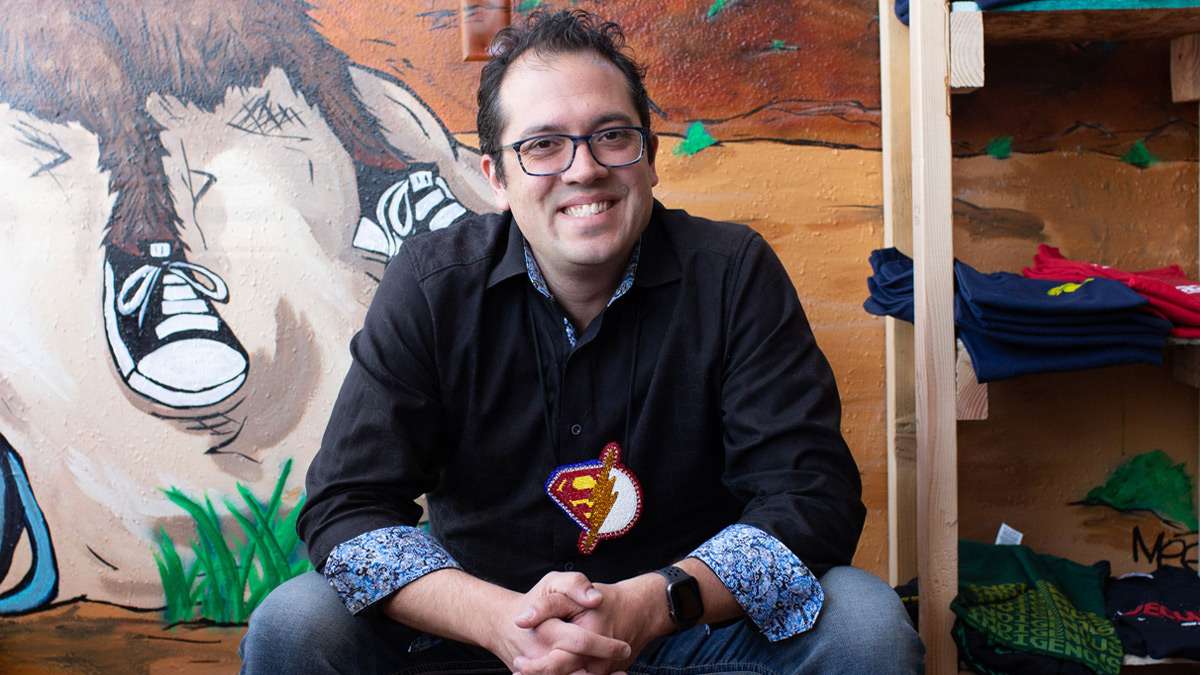 Lee Francis IV
Owner of Native Realities in Albuquerque, New Mexico
Lee Francis IV owns the only Native comic book company in the world, and it's located in Albuquerque, New Mexico. Several years ago, prior to earning his PhD in education, Lee started his career in teaching. He was working in Native classrooms when he noticed that the materials for the Native kids were seriously lacking. "They didn't get to be super heroes in their own stories," he says. A lifelong lover of comics, Lee decided to start writing comic books featuring Native American super heroes.
"Spending my summers on the Pueblo of Laguna, I could see how my grandfather was an entrepreneur, my uncle was an entrepreneur, my father was an entrepreneur," he says. "That spirit of creativity, business, and risk taking; it's always been there — it's just been about finding the passion."
Embracing the entrepreneurial spirit, Lee decided to take his comic book writing a step further by launching Native Realities, a publishing company dedicated to Native-centric media for young people — comic books, graphic novels, history books, games, toys, and collectibles.
"Our goal is to change the world and to do as much as we can to change the perception of Native Americans in pop culture," he says.
Lee knew he could do more to expand representation for indigenous peoples, so not only did he open a comic book brand, he launched Indigenous Pop Comic Con conventions in both New Mexico and Colorado. While searching for ways to support Native creatives, Lee learned about DreamSpring. As an alternative funder focused on fueling Native entrepreneurs, DreamSpring was a perfect fit.
"I'm working with DreamSpring as a client," Lee says. "I'm interested in supporting their work and they're supporting mine."
Supercharged with a DreamSpring loan, Lee was able to update his comic book business with murals, bookshelves, and new inventory.
"I like to practice what I preach. It was important to go through the process in order to help guide other Native business folks," he says. "Now I'm able to say, you should support DreamSpring because it can be beneficial and the process is simple."
Today, Native Realities is thriving and Lee has five part-time employees helping him run the store, publishing operation, and comic cons.

"Native people have more barriers," Lee says. "I need to open as many doors as I possibly can, so that my son and Native kids have as many opportunities as the western kids that will make them content, happy, and healthy in this world."