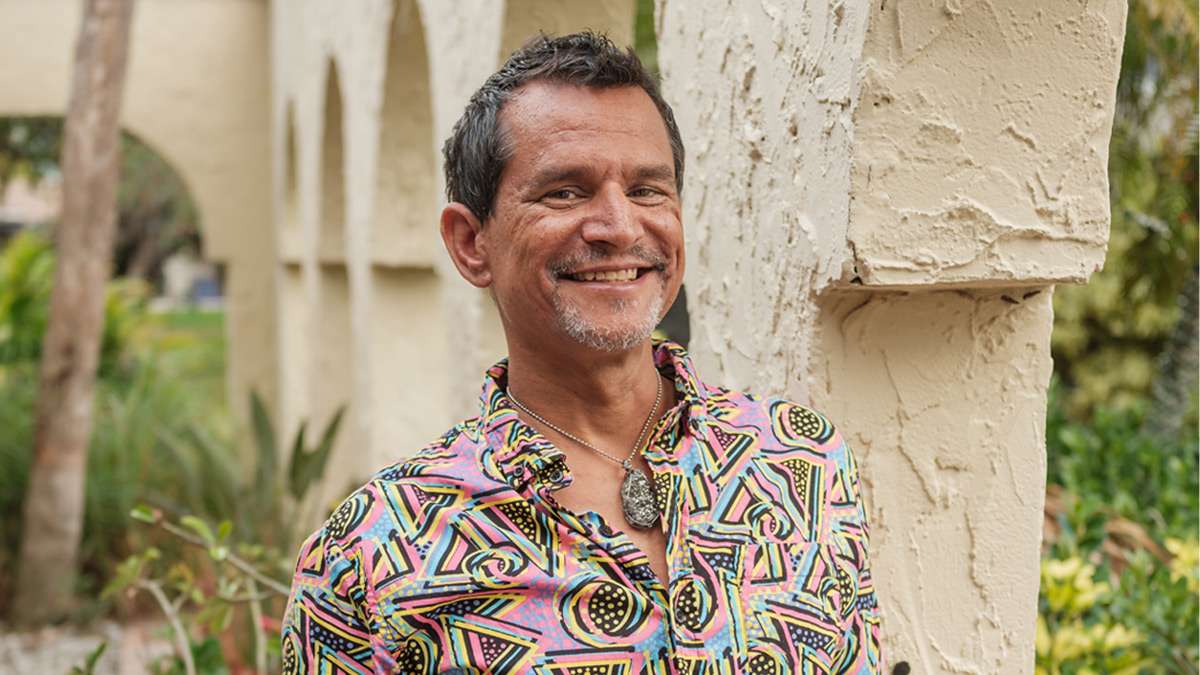 Joseph Manuel Alvelo
Owner of My Southern Exposure in Coral Springs, Florida
Joseph Manuel Alvelo lived to serve others. He helped small business owners via My Southern Exposure, the media group he started with his husband doing marketing, advertising, websites, and related services. They chose to operate their business on a sliding scale, including providing services free of charge.
Joseph sat on the Coral Springs Affordable Housing Committee, too, to provide support to his neighbors in need. He also helped people experiencing homelessness by running a mutual aid society, through which Joseph and his husband provided home-cooked dinners, clothes, a place to shower, and cash to those in most need.
Joseph's life was cut tragically short on May 10, 2023. But his caring spirit and legacy of helping others lives on through the work he dedicated his life to. Joseph's husband, Rick, has asked that we share his story, so that others might be inspired by the generosity that Joseph worked tirelessly to share with his community.
"Every business and every person is going through financial hardship for different reasons right now,"
he said of his inspiration to help the people of Coral Springs.

"Every time that you talk to somebody, they're going to share a different story based off of where they live down here in southern Florida."
Joseph was a jack of all trades who over the years owned a series of small businesses. But when the pandemic hit, he started My Southern Exposure as a means to continue supporting his community from a safe distance.
"I created something that was new using the negative things that were going on and accommodated people in a different way than I never thought had been done before,"
he said.
Then a DreamSpring Credit Builder loan came to Joseph's financial aid.
With a stack of pro bono work waiting at the office, Joseph handed out the last of his cash reserves to address an urgent charity case. He found himself without money to continue My Southern Exposure operations for the week.
Joseph and his business were running out of options, and the main street banks couldn't offer a way forward.
"My personal negative credit, which is partially because of student loans, negatively impacted me,"
he said.
"If it wasn't for DreamSpring helping me, I wouldn't have been able to do what I needed to do. But because DreamSpring helped, it helped a dream come to realization."
The Credit Builder loan is designed specifically for people like Joseph — business owners seeking to repair their credit scores who need rapid access to $200. The program can help quickly bridge a business gap while building entrepreneurs' credit history with regular, on-time payments.
"Having access to the money, and to make it as easy as possible, should be the most important thing,"
he said of DreamSpring's Credit Builder loan.
"It's like 10 bucks, zero Interest, no worries, no nothing. And that's the way that it should be."
When asked if there was anything else he wanted to share with DreamSpring's supporters, Joseph offered the following: "I think the most important thing to share at the end of the conversation is trying to have people around you that are similar and that are positive thinking; that are supportive. Even if your dream is something that doesn't make sense to them, they still need to support you. Whether it's financial, emotional, or spiritual. The most important thing is to keep the dream alive."