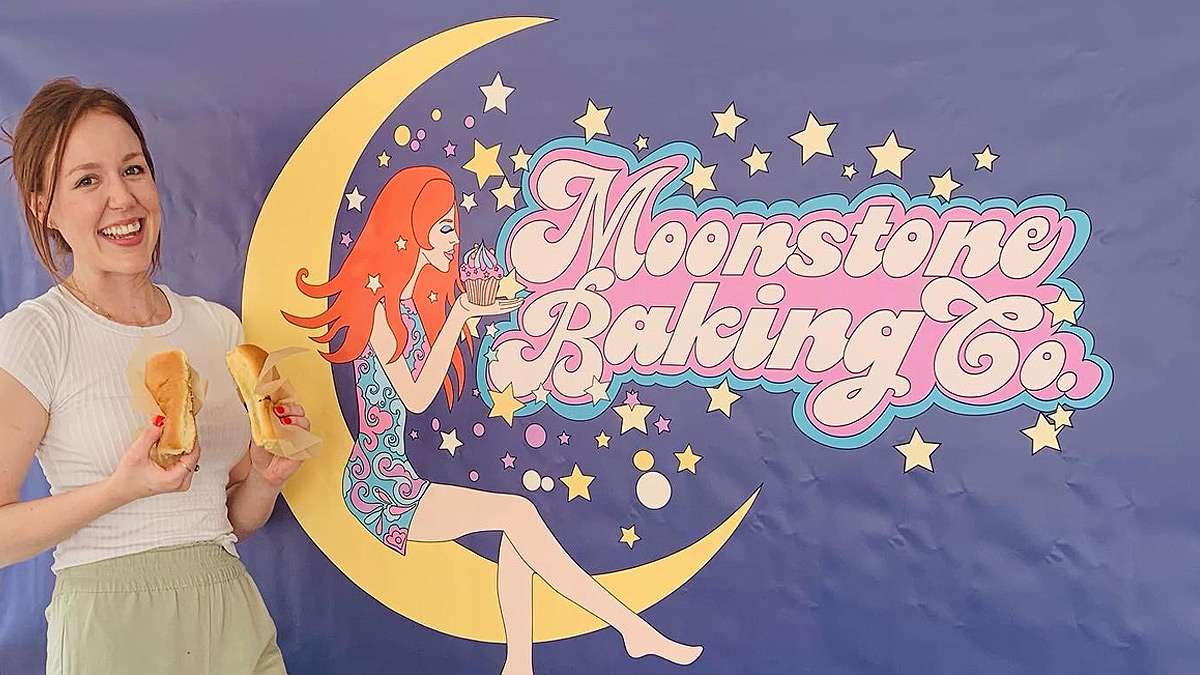 Kelsie Jones
Owner of Moonstone Baking Company in Austin, Texas
Kelsie Jones is proof of the transformational power of working hard and dreaming big. Based in Austin, Texas, Moonstone Baking Company began with Kelsie's goal of independence. Sourcing her inspiration from traditional Czech recipes, Kelsie discovered the harmony between her home in Texas and her Czech heritage:

"Kolaches are traditionally filled with fruit, sort of like a danish, but the Texas style has a smoked sausage. Those were actually invented here in Texas in the '50s by Czech immigrants. I think you can feel that connection when you taste my baked goods."



With her recipes perfected and her logo drawn up, Kelsie was ready to take on Austin's culinary scene — except for one key aspect: funding. She quickly learned traditional lenders were reluctant to take a chance on a woman under 25 with a limited credit history.
"I was turned away from many places because they have to trust you and know that you're going to make a profit. But DreamSpring really connected with me as a person. With their funding and mentorship opportunities, I really feel like they set me up for success. From there, I was able to purchase the equipment I needed for the market and have my signs made, and really be a formal outfit — ready to go sell my products and be profitable."

Revenue isn't the only important thing at Moonstone Baking Company. Kelsie is passionate about supporting her community. Not only does she buy all her ingredients from local vendors, but she also donates her baked goods to local schools. Her current goal is to make the Austin Texas Farmers' Market the absolute best that it can be.

Kelsie reflects that while owning a small business can be hard work, the joy it brings is invaluable.

"It almost makes me tear up every time someone says, 'Oh that was so delicious.' It's a very personal thing."