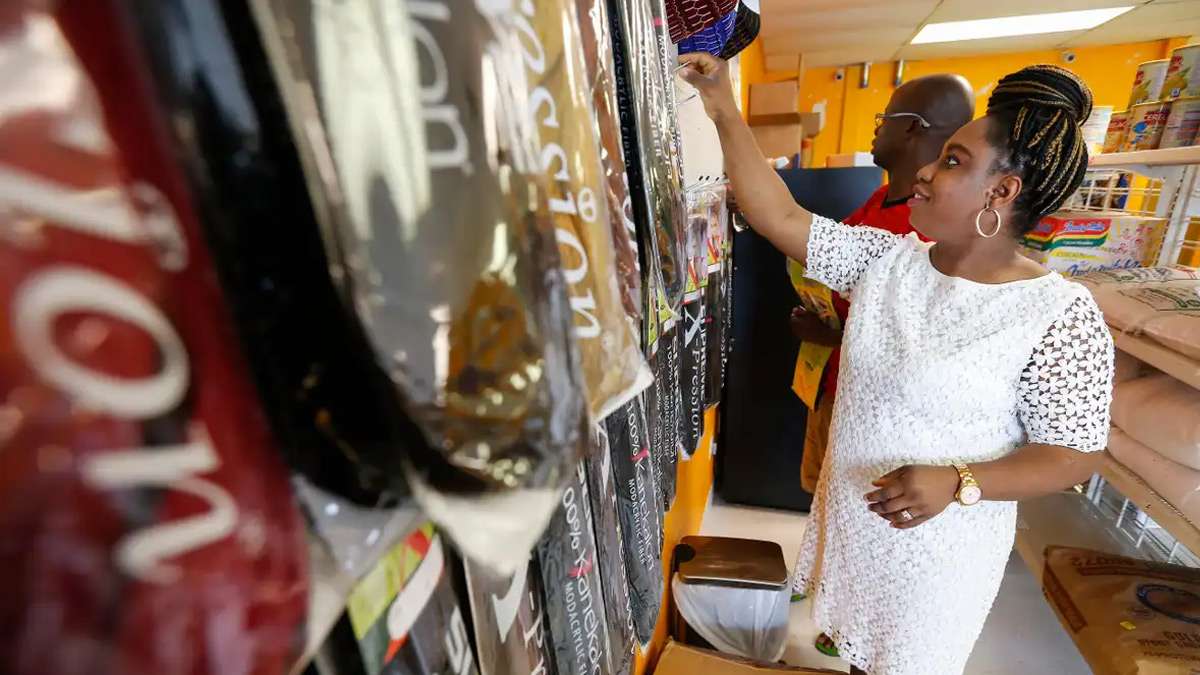 Oluwafolaranmi (Fola) and Jummy Sodade
Owners of Jums African Market and Delivery Store in Springfield, Missouri
Jummy and Fola Sodade just wanted to make Nigerian food. But when they moved to Springfield, they struggled to find traditional staples like cassava flour and palm oil. With no alternative nearby, they traveled to larger cities to seek out hard-to-find ingredients, or they waited for visiting friends and relatives to bring back items from Africa. As the couple began connecting with other African families in their community, they realized their challenge wasn't unique. Fola, whose father was an entrepreneur, recognized the opportunity and opened Jums African Market in 2018.
Jums is the only African market in Springfield, offering goods from across the continent. The couple's goal was to help people "feel at home" and build a sense of community, while also appealing to "foodies" and a broader customer base interested in Africa's rich cultural heritage. 
Empowered with a Paycheck Protection Program (PPP) loan from DreamSpring, this resilient couple expanded their small business during the pandemic and relocated into a larger storefront. Now the entrepreneurial duo can offer their customers even more fresh produce, seafood, artisanal goods, and seasonal items. And as for those traditional Nigerian dishes? Jummy and Fola plan to launch a mobile food trailer soon.
Photo Credit: Andrew Jansen, Springfield News-Leader