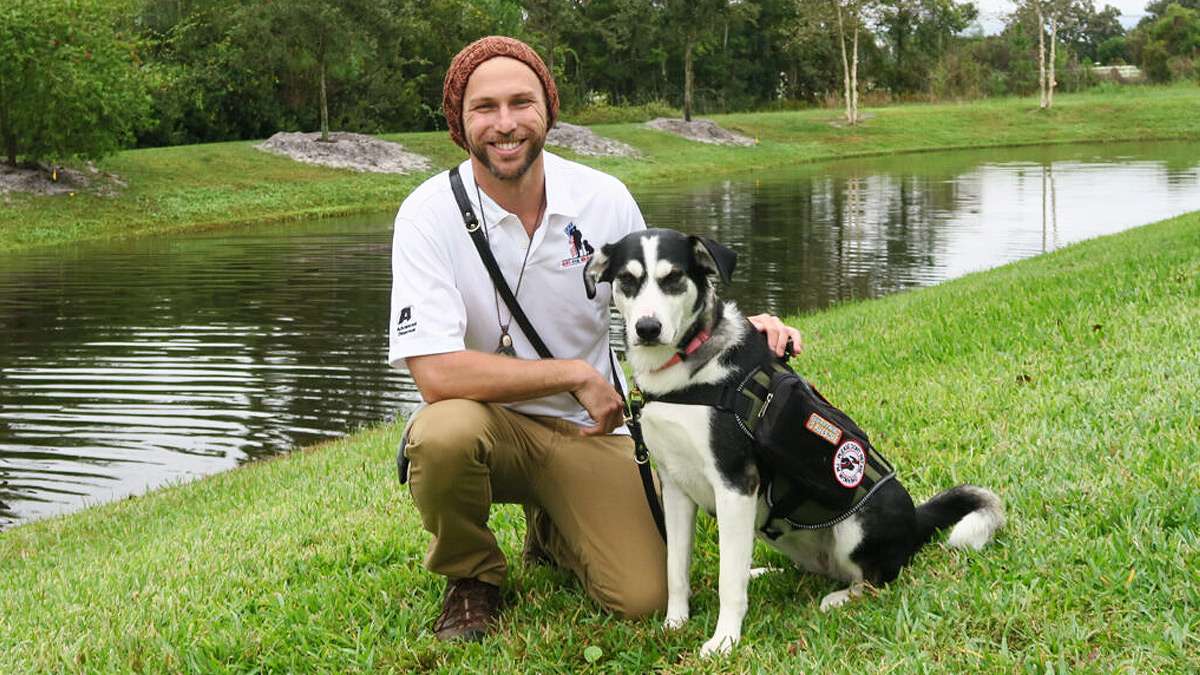 Andrew Canales
Founder of Houses for Warriors in Evergreen, Colorado
Air Force veteran Andrew Canales had done everything by the book in his quest to recover from the post-traumatic stress disorder (PTSD) he suffered after military service that included two tours in Iraq. He spent years navigating the Veterans Administration (VA) system, applying for benefits, searching for a healthy path forward. But real recovery eluded him as he struggled to find practical resources that could help him readjust to civilian life.
Canales is the first to admit transition isn't easy. At times, he was plagued by depression, addiction, suicidal ideation, and more, in his attempts to assimilate. As many veterans do, he eventually wound up without a home.
It was during one of his lowest points that Canales, by sheer force of will, strengthened his resolve to find help. Little did he know that help would come in the form of a dog named Rally — and Rally would inspire him to start his own organization for veterans, Houses for Warriors.
"DreamSpring gave me a seed loan of $10,000, which helped us launch the organization. I had poor credit, and DreamSpring was the only lender that would support me and understood and empathized with what I was trying to do," says Andrew.
Houses for Warriors provides a wide variety of specialized services and resources to injured and homeless military veterans based on need, including a cooking program, a transitional a housing program, a food bank, a construction skills bootcamp, a mentorship program, home renovations to meet disability needs, and much more.
"I used the funding to get established – it allowed me to create a robust website that tells our story well, outlines what services we offer, and helps veterans navigate resources," he says. "If we hadn't had such a strong online presence when the pandemic hit, we wouldn't be here. But because of the website, we were able to continue to grow our monthly donor base and expand our work."