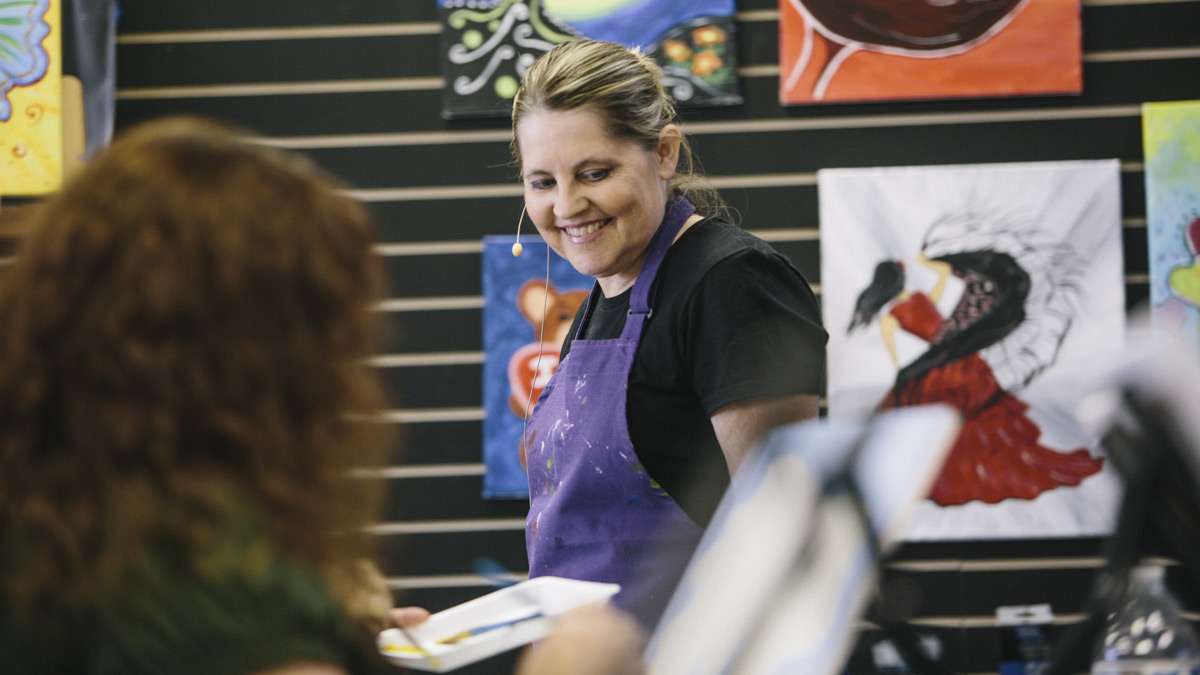 Heather Weinberger
Owner of Heather Weinberger Art in Las Vegas, Nevada
Heather Weinberger is expanding the artistic landscape of Las Vegas. She spent seven years as the owner of a business that hosted art lesson parties perfect for adults and children alike. Heather started the painting party business in 2014 when she merged her love of fine art with teaching. "I enjoy giving families something creative to do," she says.
Two small business loans from DreamSpring made Heather's dream possible, enabling her to secure a studio space where her artistic endeavors could thrive.
Today, Heather focuses her creative energy on commissioned portraits of people and animals, as well as creating paint-at-home kits that are perfect for families, work groups, and special occasion gatherings. The kits let customers unleash their creativity while learning how to paint, whenever and wherever the mood strikes them.
When asked what she's most proud of, Heather replies, "getting this business established when it is not a part of a chain or franchise." This was no easy task in the competitive Las Vegas business environment. Owning and operating a small business can be challenging at times, but through her hard work and vision, Heather is crafting a colorful experience for Las Vegas locals and visitors alike.