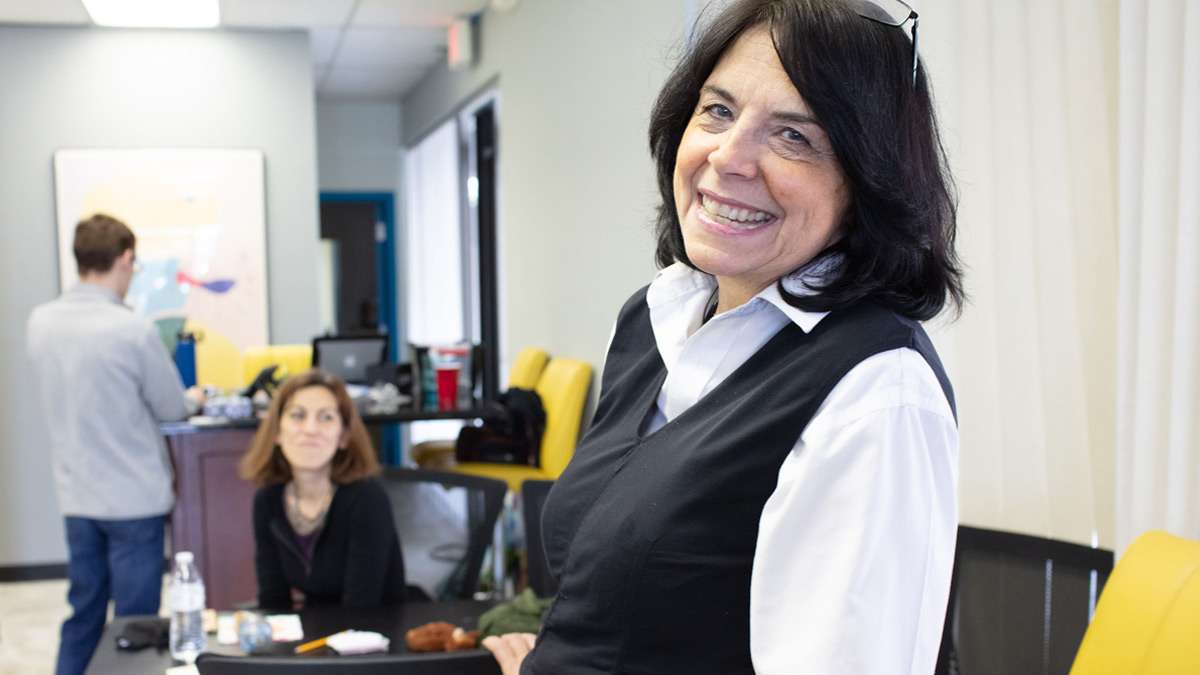 Debbie Kovesdy
Owner of Generation Tech Support in Phoenix, Arizona
Debbie Kovesdy is a self-professed "geek" and has been her entire life. At age six she was building television sets with her grandfather. Later, as a teacher, Debbie ran a Career and Technical Education (CTE) program for middle and high school students. She says,

"I took four CTE students to a national competition with a concept of creating a company to provide tech support to the community and we won the gold medal."
"My students were very bright, doing coding for emerging technologies, and then they would go work other jobs after school,"

Debbie says,

"and I thought this was crazy because they had marketable tech skills." Following a few years of running their tech support initiative through the school district, the students and Debbie developed a business plan to launch Generation Tech Support, now GenTech Support.
"We looked at places to lease around town, learned about accounting, licenses, and I took the kids with me,"

she says. After deciding on a site, Debbie and 22 high school students opened the doors to their tech support dream. The team, however, was soon confronted with challenges of realizing a profit. They needed capital to make key changes — but the business didn't have a track record, and Debbie had a limited credit history. "I thought if I didn't get this money, GenTech Support was going to fold," she says.
Debbie learned about DreamSpring and was quickly approved for a loan to move the business into a new location. "We moved into a smaller space, decreased our overhead, added a hardware counter and increased our revenue stream," she says. "Two years ago, that's not something a teacher would have said."
Today, as the owner of GenTech Support, Debbie is quick to tell you that it's not her business — she's just the adult in the room. "We have about 20 employees, and every single person that works here is a co-owner of the business," she says. GenTech Support's signature service is walk-in tech support. GenTech also provides kids with coding and robotics classes that build skills and passion for technology careers.
When asked about her dreams for the future, Debbie says,
"I want the name GenTech to have a meaning in the tech industry. I want recruiters to say about my employees, 'You've worked at GenTech, you've got the whole package.'"