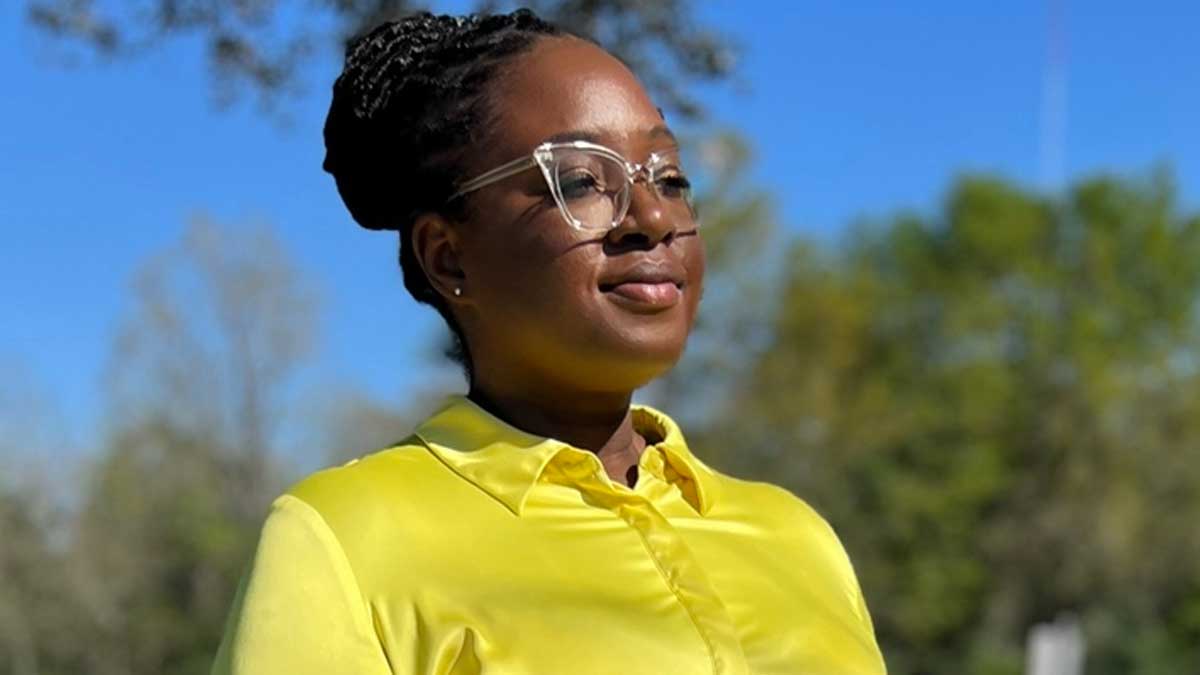 Domonique Pugh
Owner and Creative Director of Forbrowngirlss in Houston, Texas
Domonique Pugh is a Certified Life Coach and the Owner/Creative Director of Forbrowngirlss, a Houston-based business that creates safe spaces for women of color to learn and talk about their mental wellness.
"I think post-pandemic burnout has really been just central to a lot of people's lives,"
Domonique says.
"For minority women, we have been in that space for a really long time just because of generational trauma and lack of resources."
Domonique's journey into entrepreneurship was spurred by necessity when she began looking for help with her own depression. Staring into a void of people and things that could adequately address the mental health challenges of women of color, she decided to fill the gap herself.
"We create things that are curated to us because we don't have access to them, or they don't exist."
That's why Forbrowngirlss offers a wide range of resources — including wellness journals, affirmation cards, self-care boxes, and even curriculum materials for schools — as well holding physical space through community-building events and wellness retreats. With a podcast rounding out her lineup, Domonique is bringing a destigmatizing and culturally relevant dialogue about mental wellness to Black and Brown women the world over.
"I'm working on making sure that I'm growing my community, and that's where DreamSpring was just so helpful,"
Domonique says.
"I look forward to the partnership — but bigger than the money was honestly having people who believe in you."
After applying at numerous financial institutions to no avail, Domonique approached DreamSpring for help with building her business credit in the form of a $200 loan, followed by a $1,000 loan. Domonique — who also belongs to the LGBTQIA+ and disability communities — has used the capital to grow her business as well as her confidence as a business owner.
"My favorite thing is being able to really touch communities — to walk into schools and talk to kids, to speak with people who look like me,"
she says of being a social-impact small business owner.
"It's talking about mental health, making it comfortable, and making people understand that, hey, it's something that we all go through, while filling the gap for those missing resources."