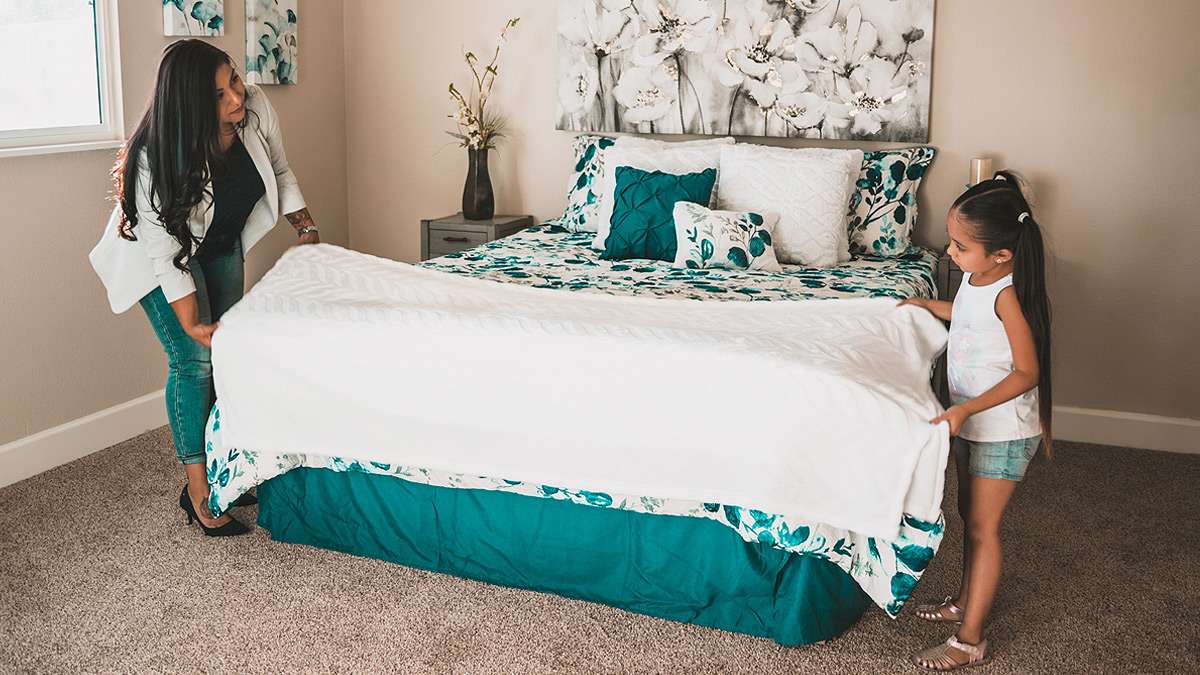 Brittney Martinez
Owner of Exenel 2.0 in Albuquerque, New Mexico
Brittney Martinez was doing OK working at a cell phone store in Santa Fe. A 29-year-old veteran of the Navy, she found just enough satisfaction and financial stability to stay on as a store manager for 10 years. It took three men with guns robbing the place to convince her that life could be, and should be, about following her dreams.
The thieves not only stole her identity, credit cards, and money from various accounts — they also got her address and the keys to her home, where she lived alone with her then 3-year-old daughter, Lily.
"I started thinking, What if they had shot me? What if I had died? I'm not following my passion," she says. "I had this urge in my brain and in my heart that, This isn't it for me. This can't be it for me."
Brittney took a leap of faith. She moved with her toddler to Albuquerque and started a career as a real estate agent. But Brittney quickly realized that selling houses didn't excite her; staging homes for sale with smart interior design did. "I had a good eye," she says.
She wasted no time taking online design courses. When an opportunity to buy a local home staging company arose, she wanted in. The problem was, the thieves had tanked her credit score. She had no collateral and no business plan — only the intense desire and dedication to start her own business.
DreamSpring believed in Brittney and provided her with $10,000 in startup funds. She made a down payment on the business, bought a truck to load furniture, added to her décor inventory, and took some business classes.

"Taking a house and making it feel like a home is such a beautiful thing,"

Brittney says of her staging business, Exenel 2.0

. "It's a dream for me."
"It's unbelievable how just that one thing — becoming a business owner and the flexibility — can change everything," she says. "Literally, my daughter's life and my life have done a complete full circle to where we're not struggling; we're happy, and I get to do what I love, and I get to do it with her."
"I'm so glad I took the risk and that chance, and I'm unbelievably grateful that DreamSpring helped me," Brittney says. "I couldn't have asked for a better life."