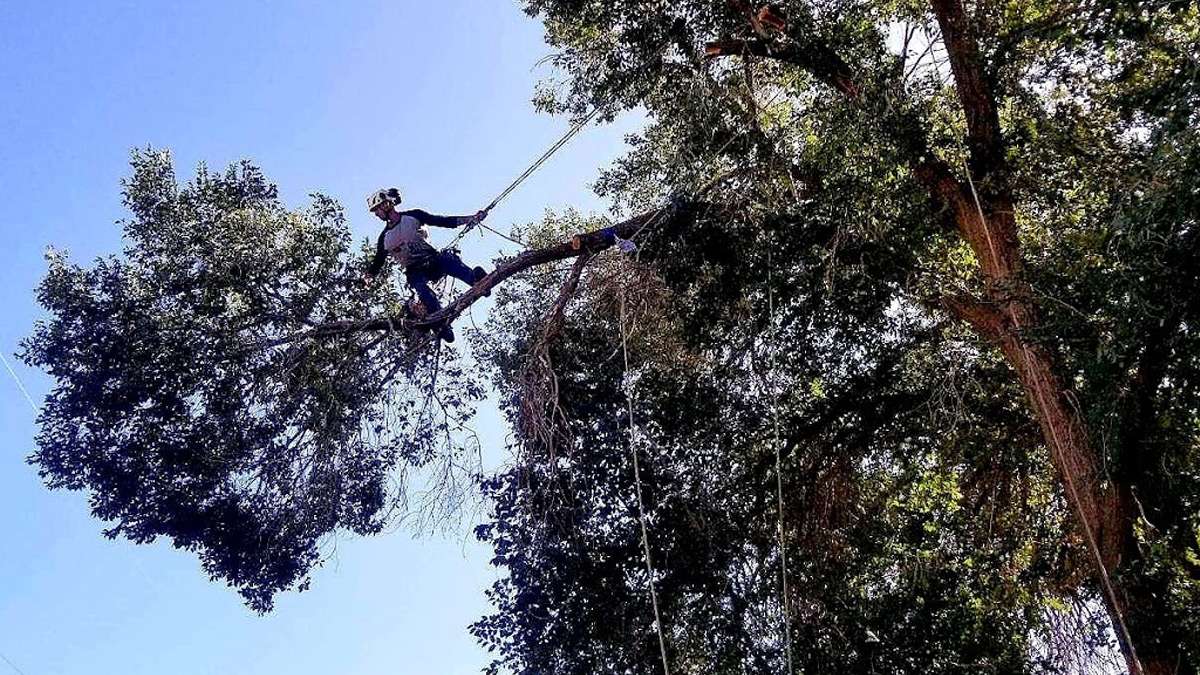 Joel McMullan
Owner of Eric's Tree Care in Albuquerque, New Mexico
Eric's Tree Care is deeply rooted in a love for all things nature. The Albuquerque-based landscaping and arborist service has been in business since 1997. And as its reputation has grown over the years, so has the range of services and scale of jobs its team of tight-knit arborists can tackle.
When Eric's Tree Care needed a larger loan to support the next chapter in the business' development, they turned to DreamSpring for capital through the U.S. Small Business Administration's (SBA) Community Advantage program. The loan from DreamSpring ensured Eric's Tree Care had the tools they needed to succeed and the capacity to keep scaling to meet customer demand.
Today, the Eric's Tree Care team provides complete care from root to tree-top. They specialize in tree management advice; careful pruning and root work; removal and stump grinding; and planting services. They're also skilled in adding structural supports to trees — a technical feat where cabling or customized bracing is used to increase safety and extend the lifespan of a tree for years to come. Estimates are always free.
Even more than being able to nimbly climb just about any tree, the Eric's Tree Care team prides itself on showing up to worksites on schedule and leaving them clean, safe and beautiful. As a result, Eric's Tree Care is one of the top-rated providers in the area, with a stream of glowing reviews pouring in from online ratings and personal customer feedback.
Through their comprehensive expertise in tree restoration and disease mitigation, Eric's Tree Care has kept Albuquerque's trees green and healthy for 25 years.

And with the business bolstered by an SBA Community Advantage loan from DreamSpring, they're still climbing to new heights.

The sky is truly the limit.
Interested in learning more about DreamSpring, the SBA Community Advantage loan, or the loans and lines of credit we offer? Contact us via email at

info@DreamSpring.org

or visit us at www.DreamSpring.org.