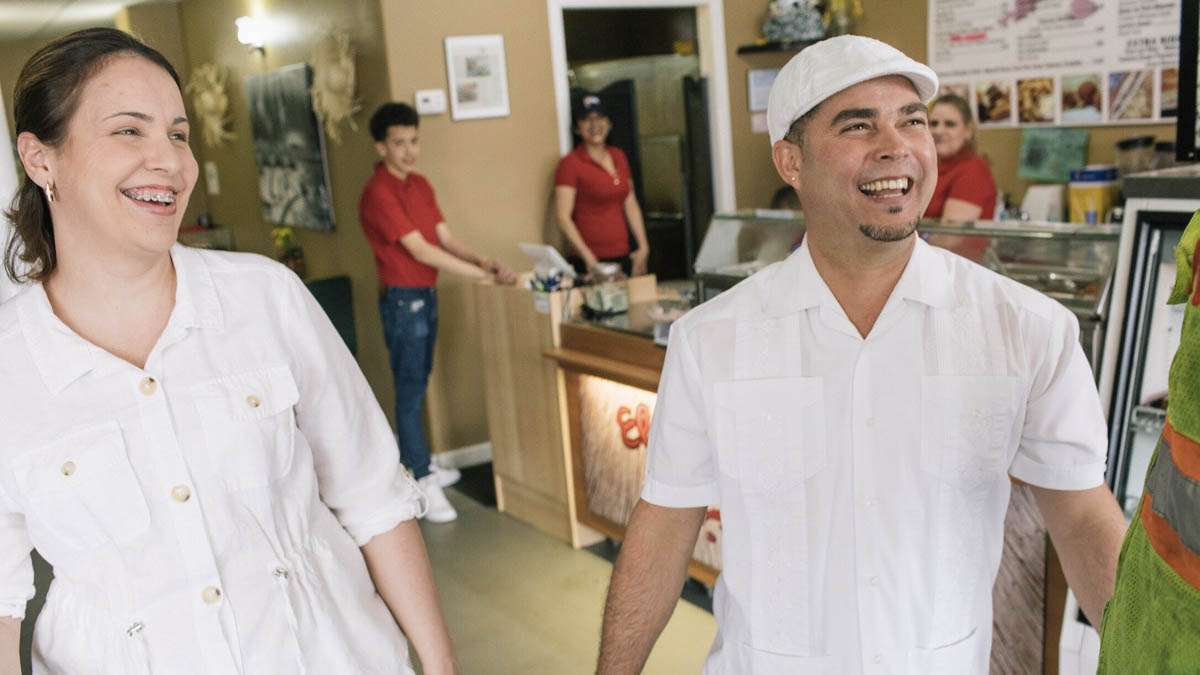 Yuneisi Oliva
Owner of El Bohio Criollo Cuban Cuisine in Lakewood, Colorado
When native Cubans Yuneisi Oliva and husband Greico Herrada moved to Colorado from Florida, they longed for Cuban food but couldn't find any. Inspired to fill the void, Yuneisi and her mother began selling homemade Cuban food at local festivals. It was a hit, leading Yuneisi to seek capital for a food truck.

When a traditional lender turned her down due to insufficient income, she approached DreamSpring, which quickly approved her for a small loan. Not only did the food truck succeed, but also Yuneisi paid off her loan within a year and began saving to open a restaurant.
With the help of another small loan from DreamSpring, Yuneisi opened El Bohio Criollo Cuban Cuisine restaurant in Lakewood, Colorado, employing several new staff members including her mother, younger sister, husband and three sons.