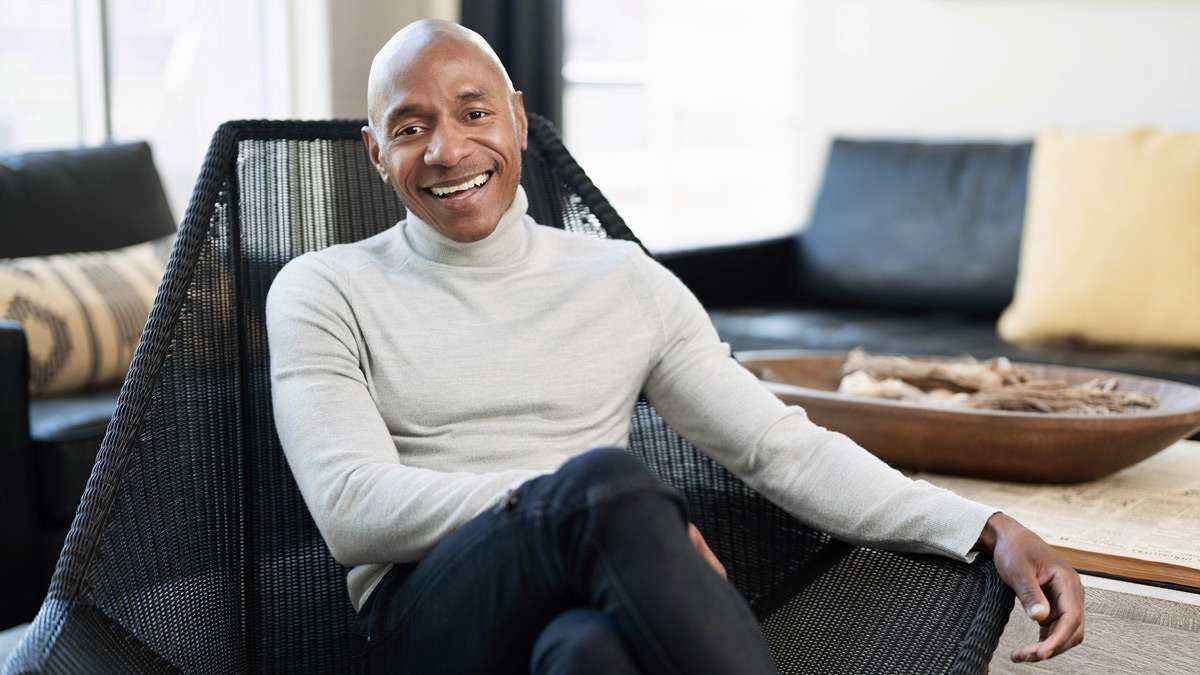 James "Jay" Guilford
Owner of CoWorks in Las Vegas, Nevada
James "Jay" Guilford is the founder and managing partner of CoWorks Leadership Strategists. Though he's armed with an undergraduate degree from Emory University and a Master's in Education from Columbia University, Jay loves to explain that he truly found his niche in the corporate training industry by working with clowns.
Jay began CoWorks in 2014, while keeping his 9-5 job at Cirque du Soleil. He created the global alternative circus brand's corporate training program, strapping executives into acrobatics gear and flying them high across theaters and training rooms. Instead of discussing trust, creativity, and healthy risk-taking, Jay zeroed in on creating unique experiences that help participants encounter those concepts in real time.
Though his Cirque program was a flying success, Jay knew he wanted to devote 100% of his time and attention to CoWorks. He resigned from Cirque de Soleil in February 2018 to become a full-time business owner.

"I was called to do a certain type of work,"

he says, "and I answered the calling."
The pandemic threw Jay its own curve ball as he watched his CoWorks contracts dwindle to an unsustainable level.

"COVID was the reason why I found DreamSpring,"

he says.

"One part of it was that I was experiencing the financial pressures that others had during the pandemic. But the other part of it is that I knew that I wanted to produce a certain set of offerings at low or no cost for organizations that couldn't afford leadership training."
Jay invested in a professional recording microphone, a green screen, and a contract with a production company to produce short, informative video tips for his website, as well as a "sizzle reel" that showcases what CoWorks can do.
That infusion of DreamSpring capital netted CoWorks two spots on the local Las Vegas news and increased his client base by 20%. As for his experience with DreamSpring, Jay expresses his gratitude for the simple, seamless, and respectful service he received — at a time when he needed it most.
"When I approached DreamSpring, I was at a place where I was feeling demoralized as a business owner,"
he says. "And although I understood that there are some external circumstances that had nothing to do with me, it still felt like a blow to my ego to even ask for a loan." Jay was "comforted" by the prompt and personal attention he received at DreamSpring, as well as the ease of completing his application online. "Throughout every touchpoint, there is active communication," he says.
Today, Jay is scaling his business model in a way that creates space for other Black-owned consultancies to share their professional knowledge and networks. Together, they're setting out to transform workplace culture with original content that's driven by data and tailored to their clients.
"It's experiential learning based on best and next practices, and it's all learner-centric,"
Jay says.
"So we're not standing up there preaching. People are engaged in activities, and then they uncover something that's valuable to them."
Whether CoWorks is helping Fortune 500 companies or small businesses, Jay is making his dreams a reality with DreamSpring in his corner. "The work is fulfilling, so that's paid me back more than you know."