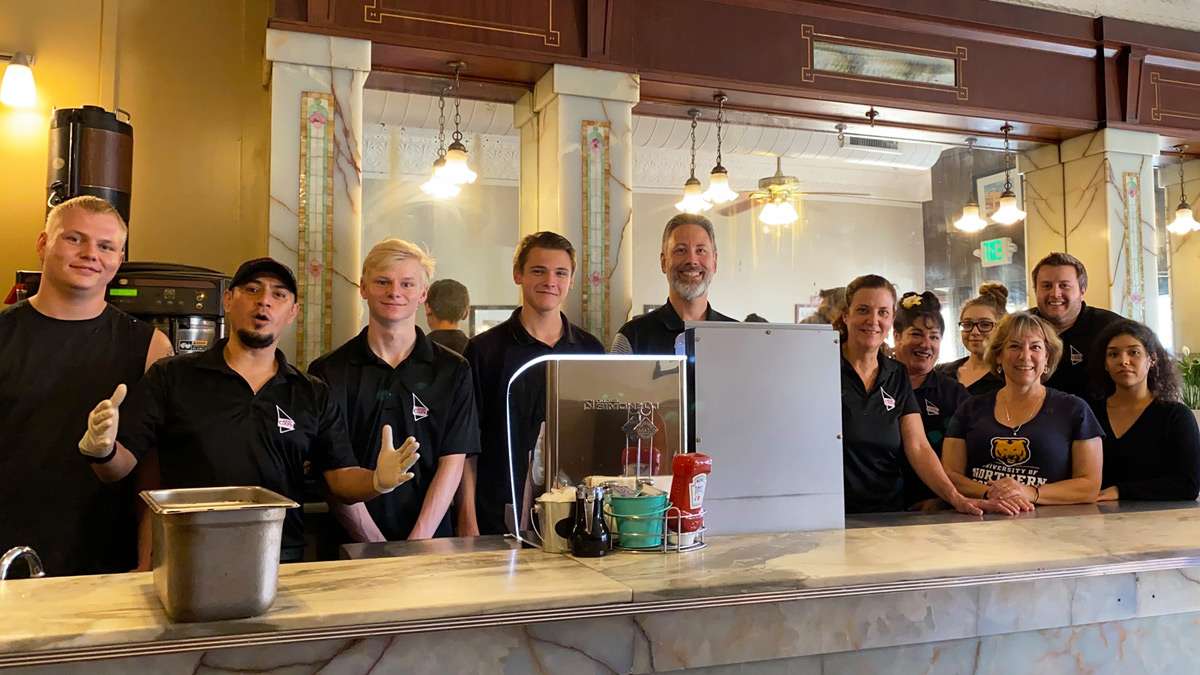 Susan & Robert Schoene
Owners of B&B Café in Castle Rock, Colorado
When Robert and Susan Schoene reopened the historic B&B Café in downtown Castle Rock, their mission was to revive a

"traditional down-home feel with a family-friendly environment and outstanding food."

A rich piece of Castle Rock's history, the restaurant was greeted with longtime B&B Café customers — ranchers waiting for their cup of coffee at 6 a.m. The restaurant quickly filled up, as it had since its original inception in 1946.
When Schoene, who owns another nearby restaurant in Englewood, was asked why he took on another eatery, he replied: "Who wouldn't?"
He raised his arms, gesturing toward the stamped-tin roof, the marble back-bar originally from Leadville, and the old booths — and the bullet holes in the ceiling and back bar.
With help from a DreamSpring loan, the historic B&B Café continues its long legacy as a community hub, standing out as a classic establishment that inspires memories of 1950s diner culture — a place to enjoy a great meal and great company in the heart of a tremendous little town.