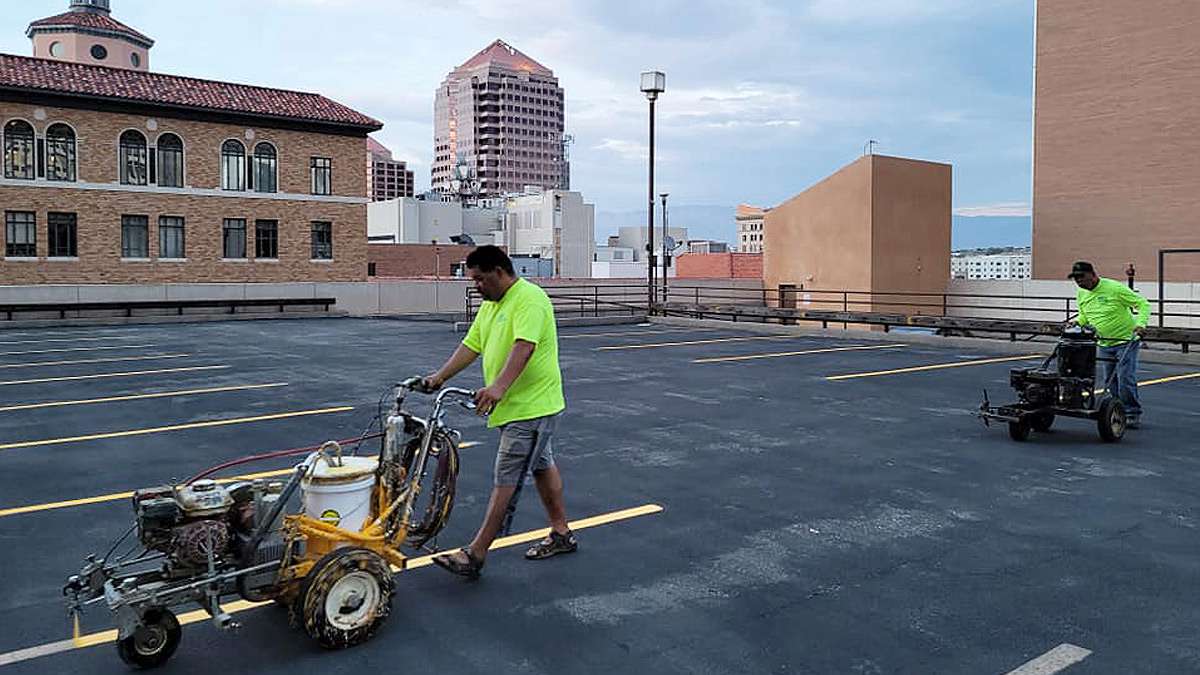 Ramon Martinez
Owner of ABC Stripe in Albuquerque, New Mexico
Ramon Martinez has spent more than 30 years in the asphalt, pavement, sealcoating, and striping industry. Ten years ago, Ramon took the entrepreneurial leap and started his own business. ABC Stripe smooths, seals, and paints surfaces to keep parking lots and roadways safe throughout Albuquerque, New Mexico.
It takes specialized machinery to do the job right, and Ramon needed to buy equipment for his burgeoning business.

But damaged credit history prevented him from getting financing at a traditional bank. He turned to DreamSpring, which worked with him to get him the capital his business needed.



"I had a situation with my credit report due to a divorce situation, and I knew a bank would not work with me on it. But DreamSpring approved my loan," he says. "DreamSpring goes through great lengths to help people."
Since his first DreamSpring loan, Ramon has grown his business to employ several skilled workers and keep his equipment yard stocked with machinery and materials. Ramon also improved his credit rating along the way, enabling him to qualify for two more DreamSpring loans. With the strong credit history he's established, any bank would be happy to have Ramon's business — but he chooses to work with DreamSpring instead.
"Now I would rather go through DreamSpring than anywhere else because of how much they help the community and small businesses. DreamSpring is focused on helping your business and making small businesses succeed."