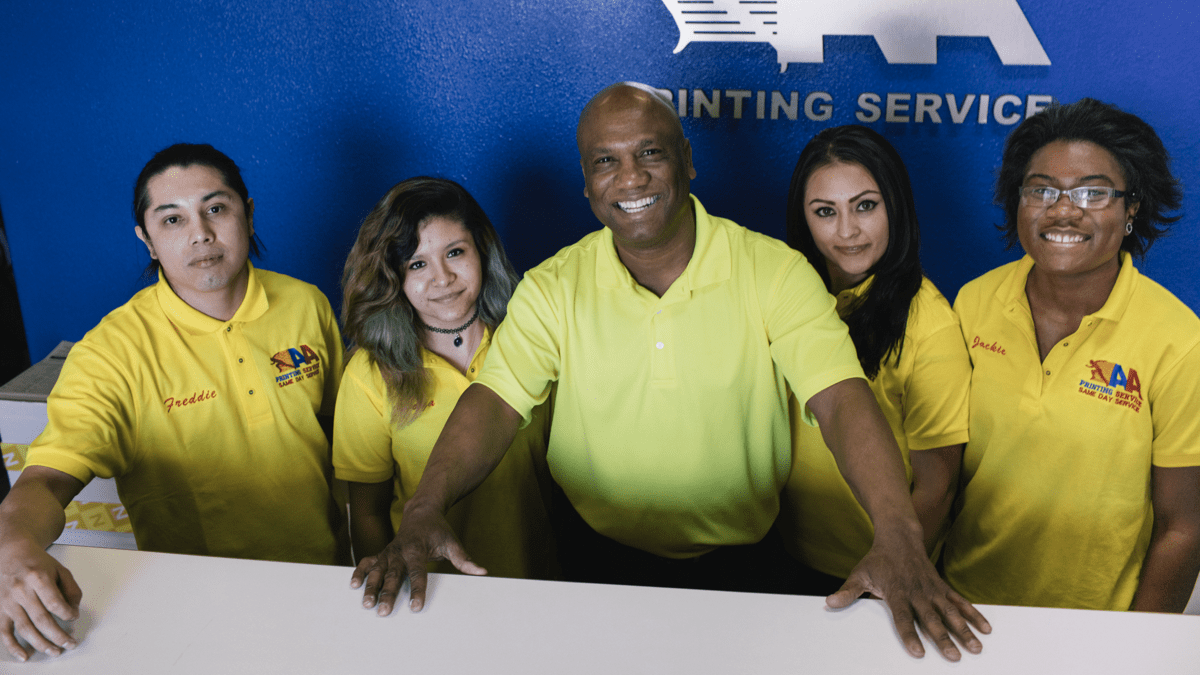 John Pinnington
Owner of AA Printing Services in Las Vegas, Nevada
Several years ago in Las Vegas, John Pinnington found himself in search of a printer who could print his items the very next day. Unable to find a printer who could do so, John was inspired to open AA Printing Service to fulfill next-day business needs. Since 2011, AA Printing has provided this niche service and supported hundreds of fellow small businesses.

John learned about DreamSpring at an Urban Chamber of Commerce meeting and immediately sought a new business loan.
DreamSpring helped John refinance and consolidate his other loans, building his credit so he could access efficient capital. He truly sees DreamSpring as a partner to his success.